Gothic Icon
and "grande dame" of photographic goth erotica, (way before the "Sisters of Mercy" became a musical icon of Goth), Irina Ionesco is almost the fountainhead of Goth imaging. Although, I doubt that was her intent in 1970. Her often controversial black-and-white works are still considered edgy. If that's the right word. But you have to put them in the context of the time period to really appreciate the progressiveness of the work. Using only a Nikon F Photomic
camera and some tungsten lighting, (which she used throughout her career), she carved a path of seeing in a unique way.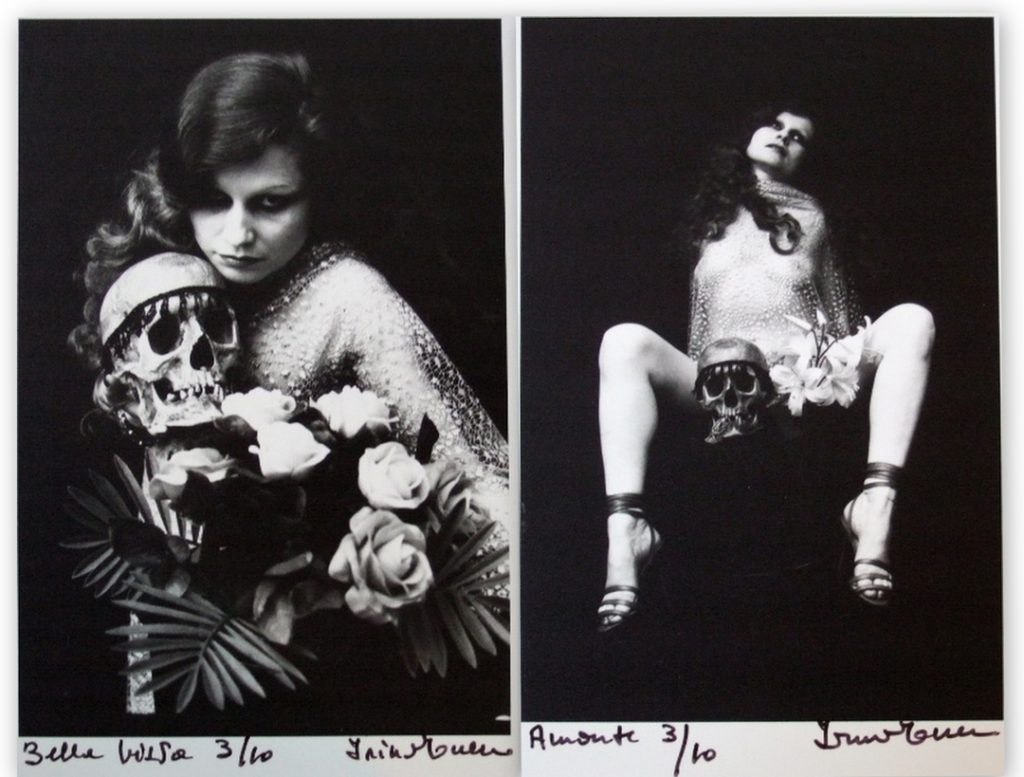 Irina Ionesco – From Circus to Fashion
Born in 1930, the boa tattoo on her leg and another on her hand, is at odds with the era she inhabited. From a circus girl to a cabaret dancer, her unschooled shooting brought her almost instant notoriety in the 1970s. Irina Ionesco is mostly known for erotic stills of her daughter, from age four to 11. Certainly as controversial then as today. Really no more so than America's own Sally Mann. And Europe seems to dance to a different drummer anyway. And this was Paris.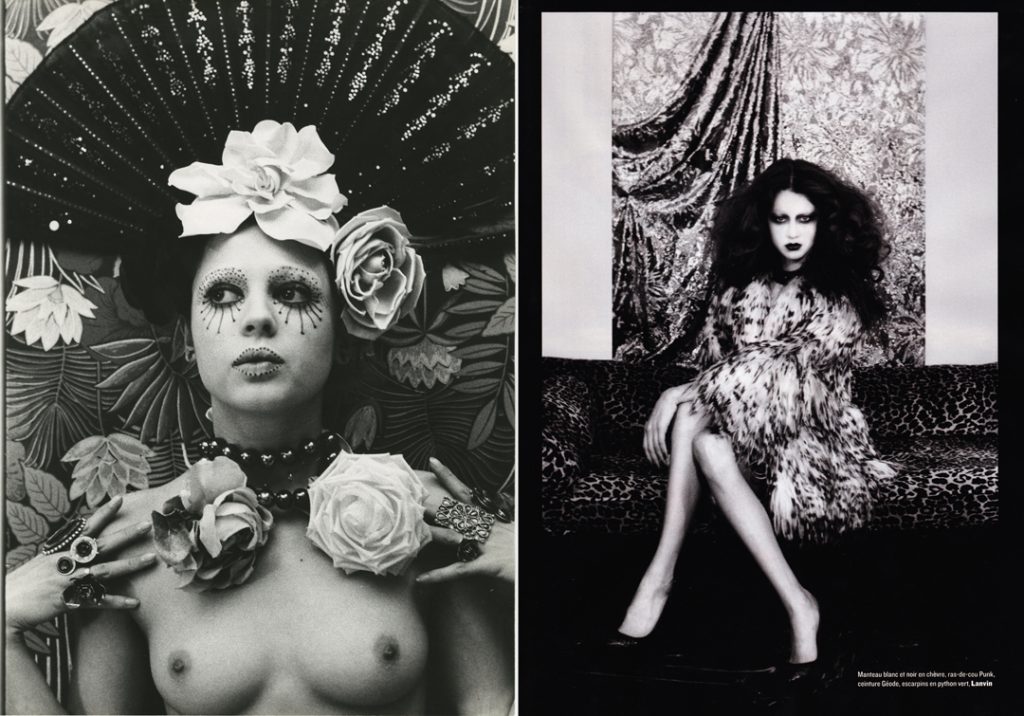 Ionesco's over the top and dark imaging became fodder for many designers. Besides publications like Stiletto and Vogue Japan, she enjoyed much success with Givenchy and YSL. She was born in Paris, but grew up with her Grandmother, Uncles, Aunts and circus family in Romania. I guess the "Transylvania" bug bit her early.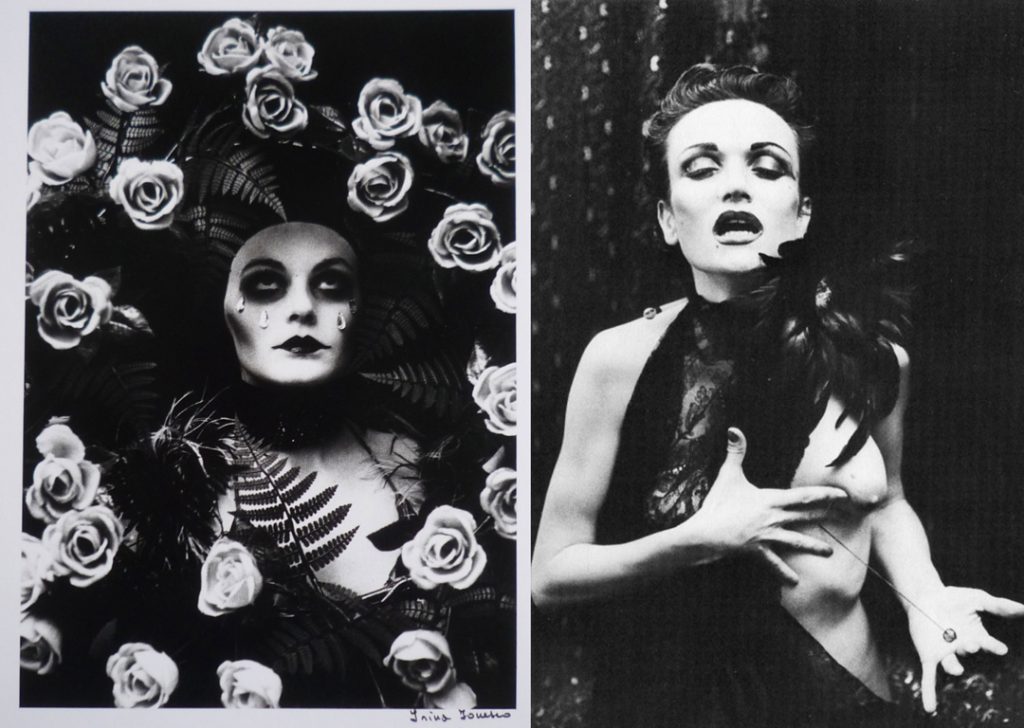 Simple Camera, Simple Light
Self-taught, she at first shot friends using candles for lighting! Setting B&W 400 ASA film on 800 ASA, she would dress them in her old cabaret costumes. From absolute obscurity, she hit fame with her first show in 1970. Dressed in very little, and just bits and pieces of lace, flowers and fetish props, the show was her jumping off point.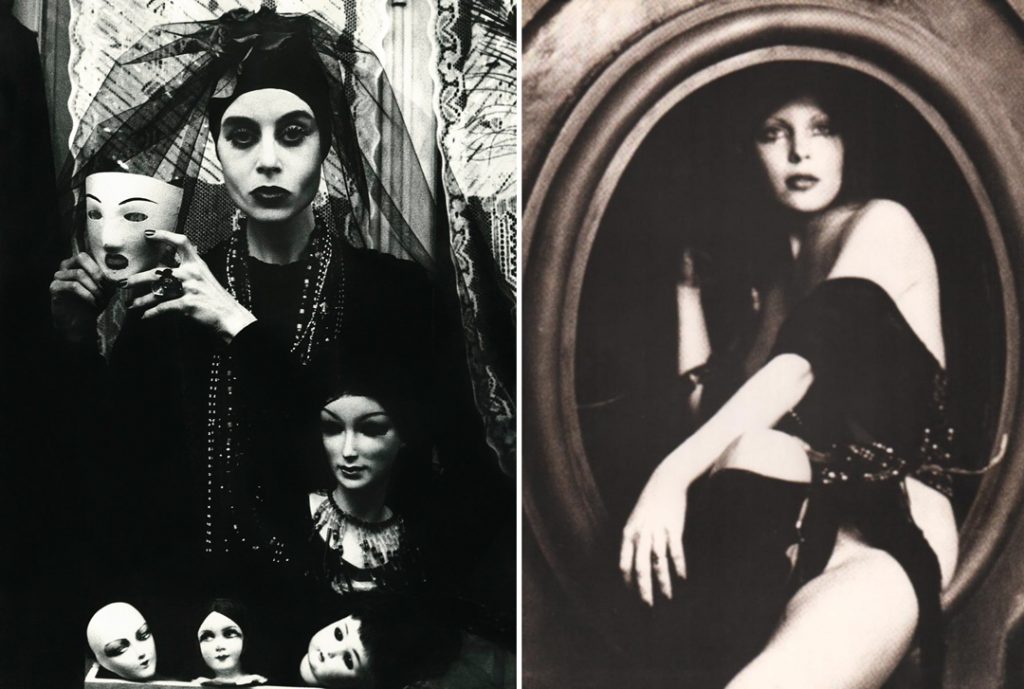 She has since shot for UNESCO in Mauritania, on assignment in Egypt, and exhibited worldwide. Not to mention the consignments from some of the biggest designers around. Her favorite photographers are Cecil Beaton, August Sander, Richard Avedon, Robert Mapplethorpe and Diane Arbus. An impressive list.
A Rare Collection
But it's her books, "Nudes", "Irina Ionesco", "Eva: Eloge De Ma Fille" and the extremely rare "The Eros of Baroque", that are the real gems. Especially when you consider the lighting and camera used. I don't need no stinkin' $8000 camera. No,…you don't.