Instax. Medium Format. Awesome.
Backs for Medium Format Cameras. I hope. While we're still in the "infancy" stage, things are looking good. Me? Well, I'm technically deficient. I just want the 'crap' to work. All crap. Lights, triggers, cameras,…whatever. I've never disassembled any photographic stuff, and have no plans to do so in the near future. (or far future) So, I'm especially thankful for the people who have an inclination for tackling such issues.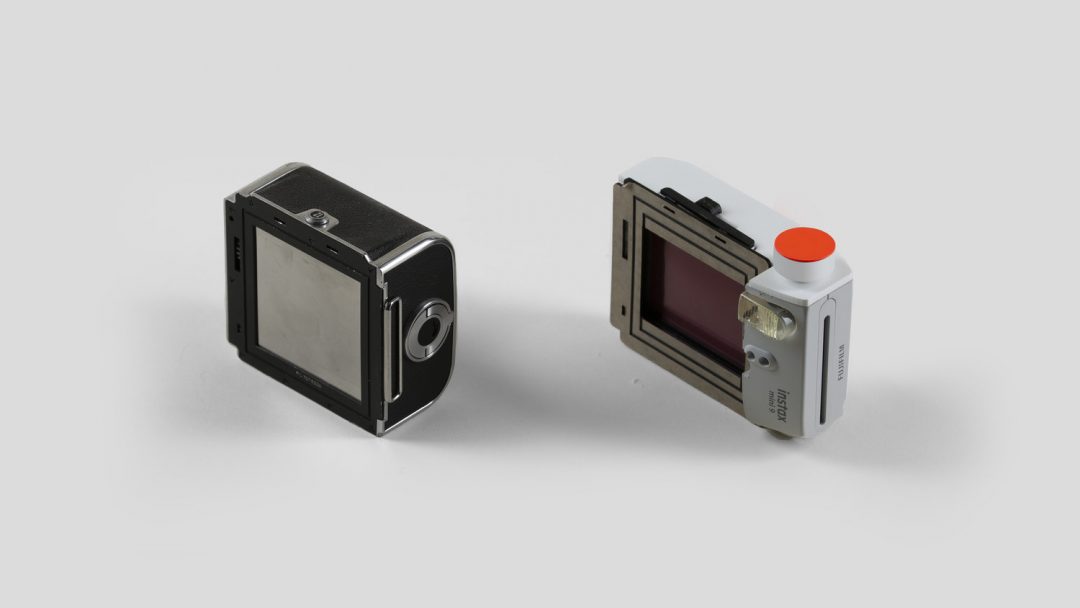 That Said…
I see two processors that look particularly interesting. The Rezivot Instant Film Back for both wide and square Fuji Instax on Kickstarter, and the seemingly DIY project being tackled by Isaac Blankensmith and friends.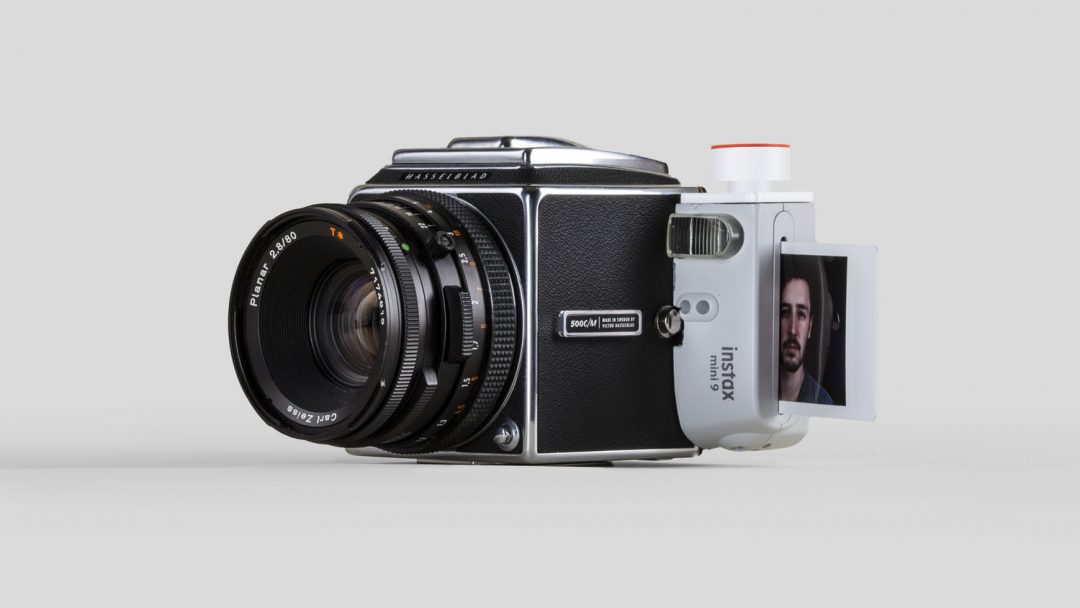 While one may look a bit more "professionally" developed, I've been fooled before. So I wouldn't count out Blankensmith's seemingly "Frankenstein" iteration just yet. Kind of like the 'Tortoise and the Hare'. Either way, I love both these groups. Why? Because it's just what we need. And anyway, I was never enamored with the Hassy 'Polaroid' back. Film was expensive, major parts of the film were black, (the film circle was small considering exposure area), and you had to wait a while for image to actually develop. (well, a lot longer than Instax)
I actually like Instax. And I liked the old Polaroid. I like,….but don't LOVE,…the Impossible/Polaroid film. It's like a fine wine. Very subjective. The colors are different from the original film, (like Andy Warhol/ Edo Bertoglio era), and I actually prefer Fuji's Instax color palette. But, as I said, that's a very subjective opinion.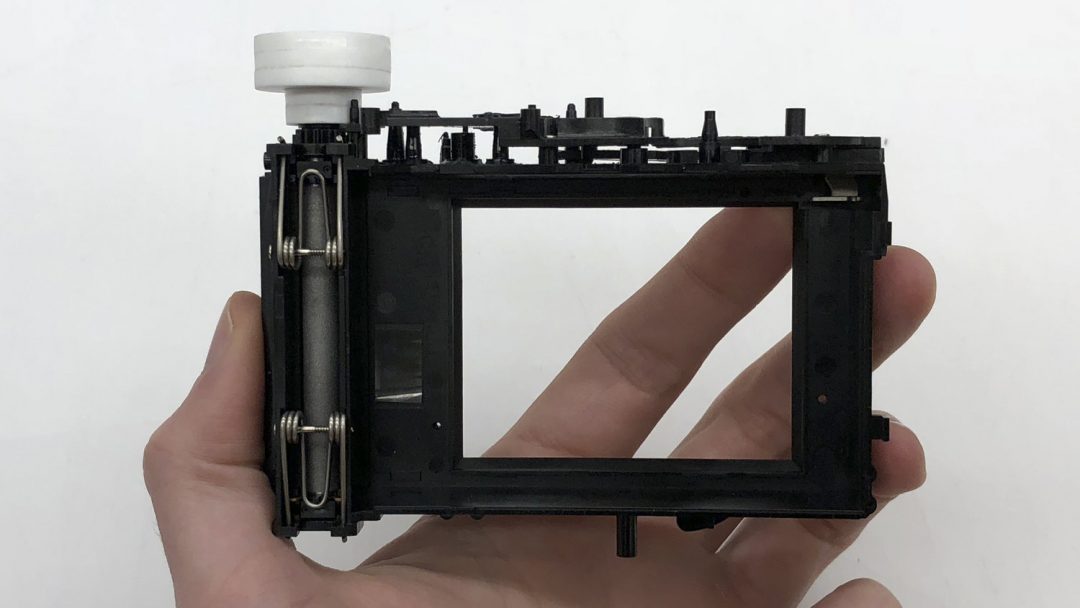 The More, The Better
Isaac Blankensmith and photographer buddy, Eddie Cohen, have ingeniously merged a Hasselblad 500C/M to a FujiFilm Instax 9 with some apparent success. In a weekend!! Basically, they took apart each camera and, cutting a few extra pieces, they've managed to approach a nearly successful hybrid. (back) No more being forced to employ Fuji "Barbie" cameras. And Rezivot seems even farther along. Although I'm always suspect of 3D printing prototypes, (guess I'm just a hands-on guy), the project is very impressive, to say the least.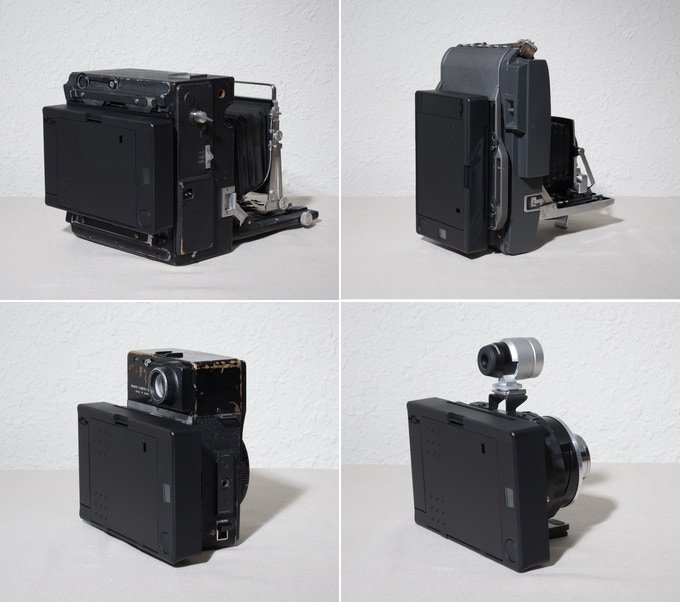 Where's Fuji?
has long since become a bottom line company. Sadly, so has Nikon, Canon and others. To all the 'fanboys' out there,…including myself,…those days of companies adhering to a higher calling are long gone. If sizable markets are not guaranteed through their stupid focus groups,….they ain't going to make it. With companies that size, just the red tape to get a new project off the ground makes it an instant, (pun intended), loser. I think the last time Nikon assigned a dozen engineers to such a project was the FM3a.
So, keep a close eye on both projects. The days of awesome glass taking Instax pictures may be closer than we think. And LightStalker now has another. But for Hasselblad only, and works a bit differently.