Herb Ritts
was born in 1952 to a Jewish family in L.A. He began his career in the late 1970s and became what many considered a black and white  photography icon. He left his mark on many celebrity portraits and fashion houses, and was a mainstay in all fashion journals of the time. Plus he started directing videos  in 1988 and has won many awards in that field.  His fine art photography has been in many exhibitions worldwide, and has works  in many museums and private collections.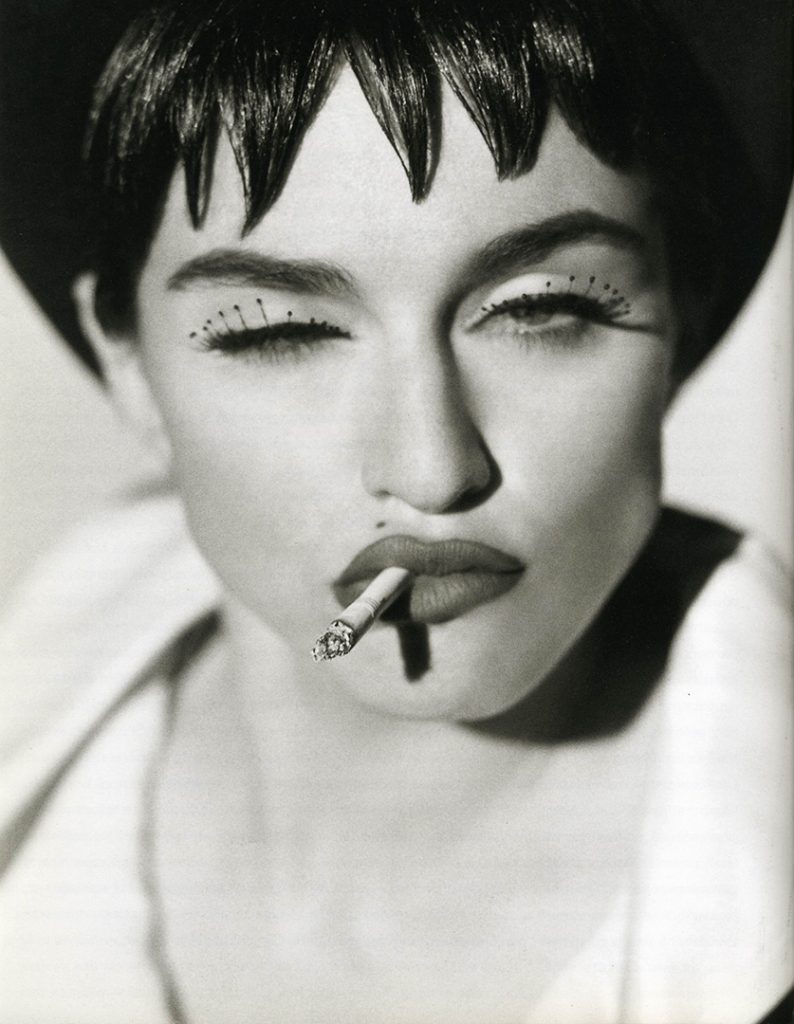 Herb Ritts and Strong Graphics
I knew his lighting director, and he said Herb Ritts did experiment with digital, but stuck to film for all his work as far as he's aware. BTW, he never even revealed who he worked for until after his death. He valued discretion. As did his employer. Since he was on the West Coast, and I was on the East Coast, any other information would be sketchy at best. I've never actually met the man.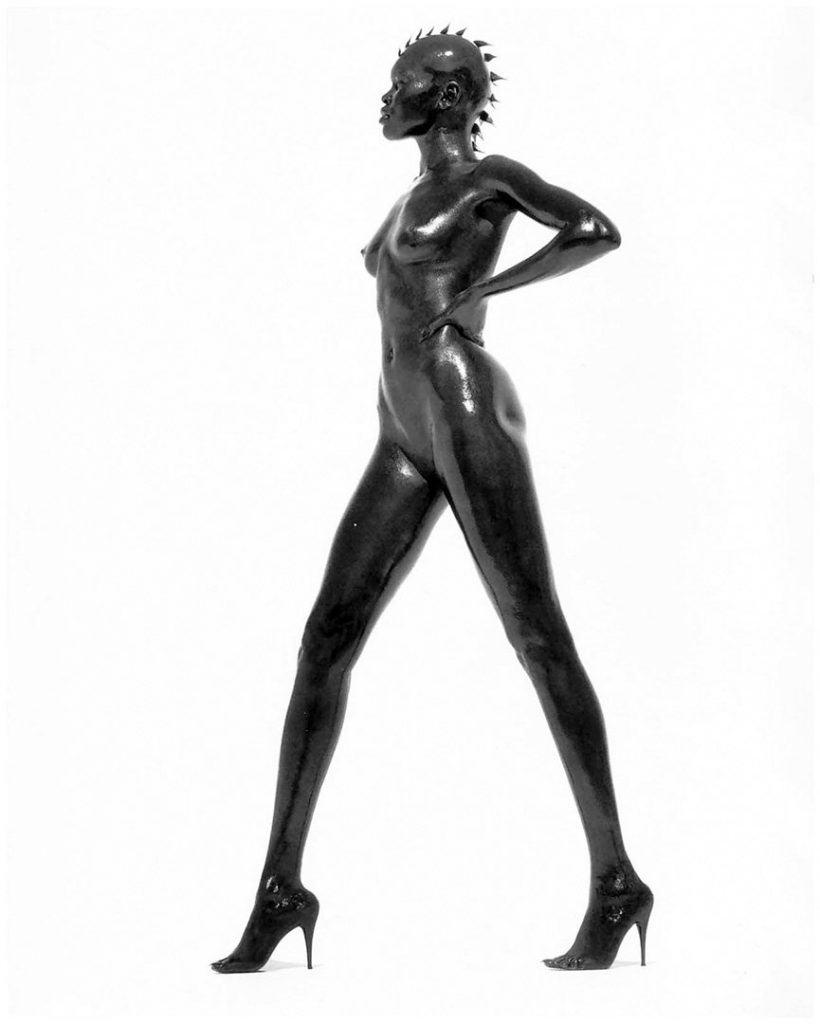 Herb Ritts was dedicated to the black and white aesthetic when color was given preference commercially. While he did dabble in color from time to time, but he mostly stood by his guns. He was known for his strong imaging of both men and women. The austere graphic design sense he applied to all his work made him the star he was. Sometimes graphic simplicity will produce the most stunning of images. Even Madonna knew it was Herb Ritts who she wanted to direct her video at the height of her career. Something he had to be talked into, and felt he was not qualified to do. But that was proven otherwise.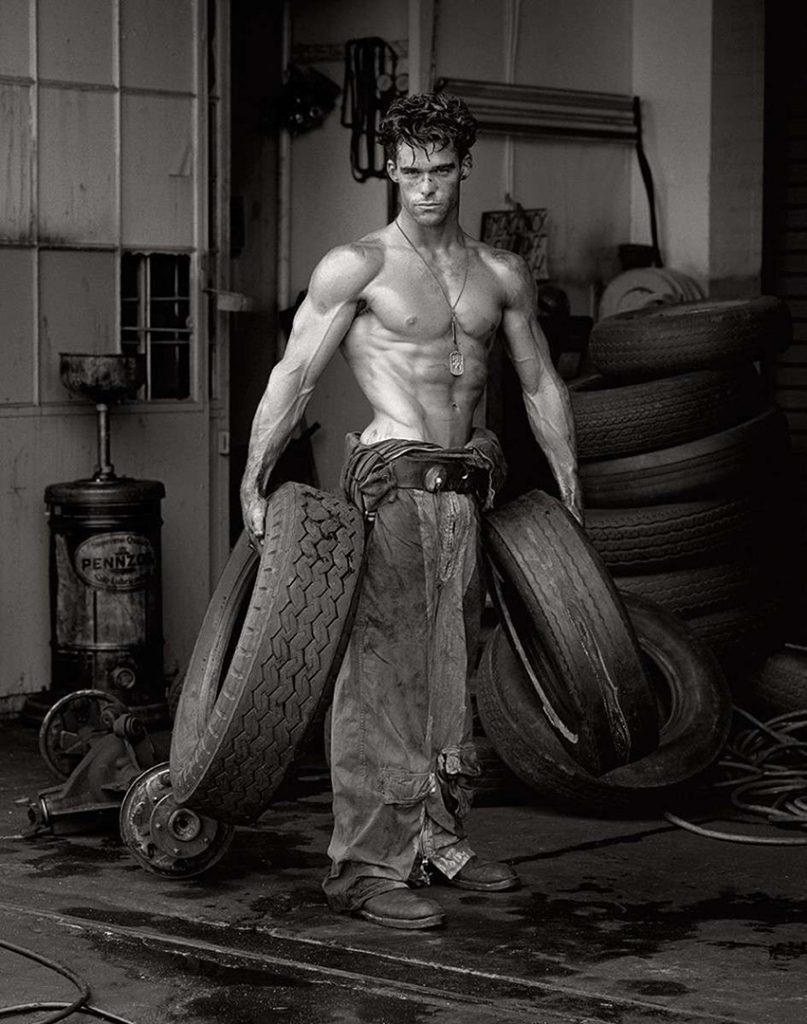 He worked with many fashion designers,including Armani, Valentino, Yves St. Laurent, Ralph Lauren and others. Which was amazing since he was a West Coast photographer. There was a great predjudice, (then), by fashion houses if you weren't in Paris or New York. Cindy Crawford once  said about Herb Ritts, "Herb made me look how I wish I looked when I woke up in the morning."
Exhibits
From 1996 to 1997 his work was displayed at the Boston Museum of Fine Arts in Boston, and attracted over 250,000 people to the exhibit,  a near record for photography. In 2003 a show was held at the Daimaru Museum, in  Japan. Subsequently, successful shows have become the norm.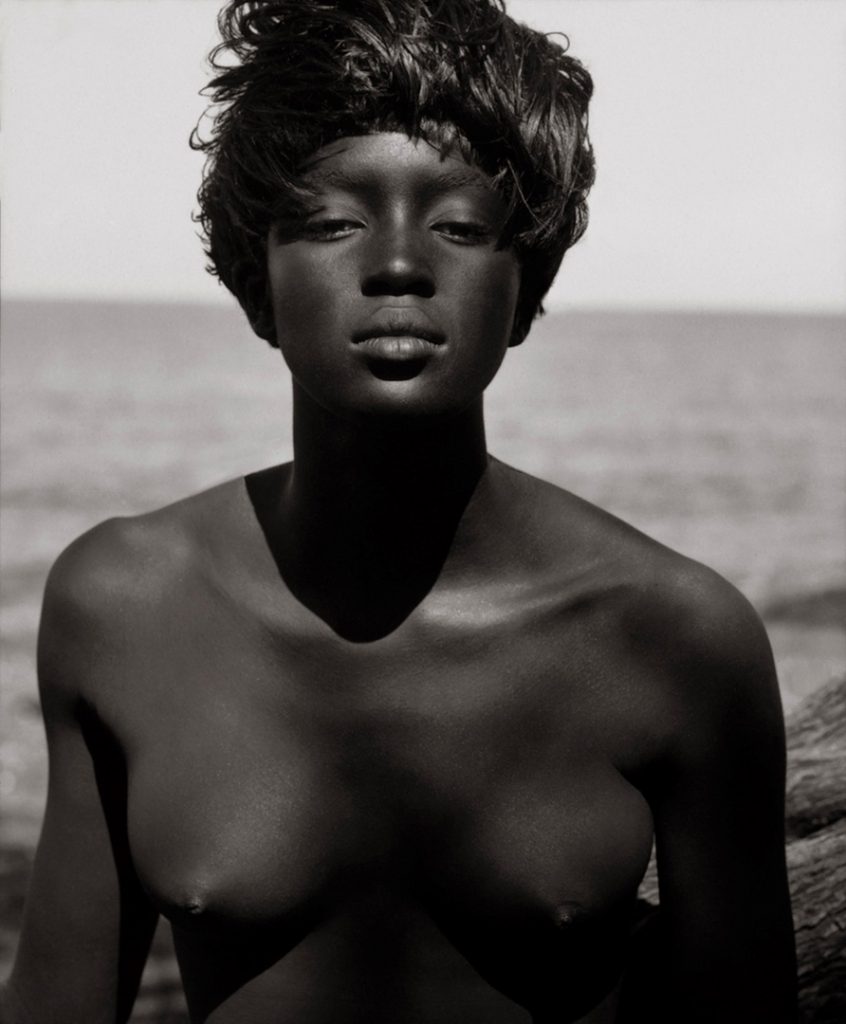 He was totally generous, even before it was hip or he was personally affected, by the HIV/AIDS epidemic. He was a great contributor to many organizations, including the Elton John AIDS Foundation.
Early Death for a Master
Herb Ritts died on December 26th, 2002. He had so much more to contribute to photography,…especially the world of black and white.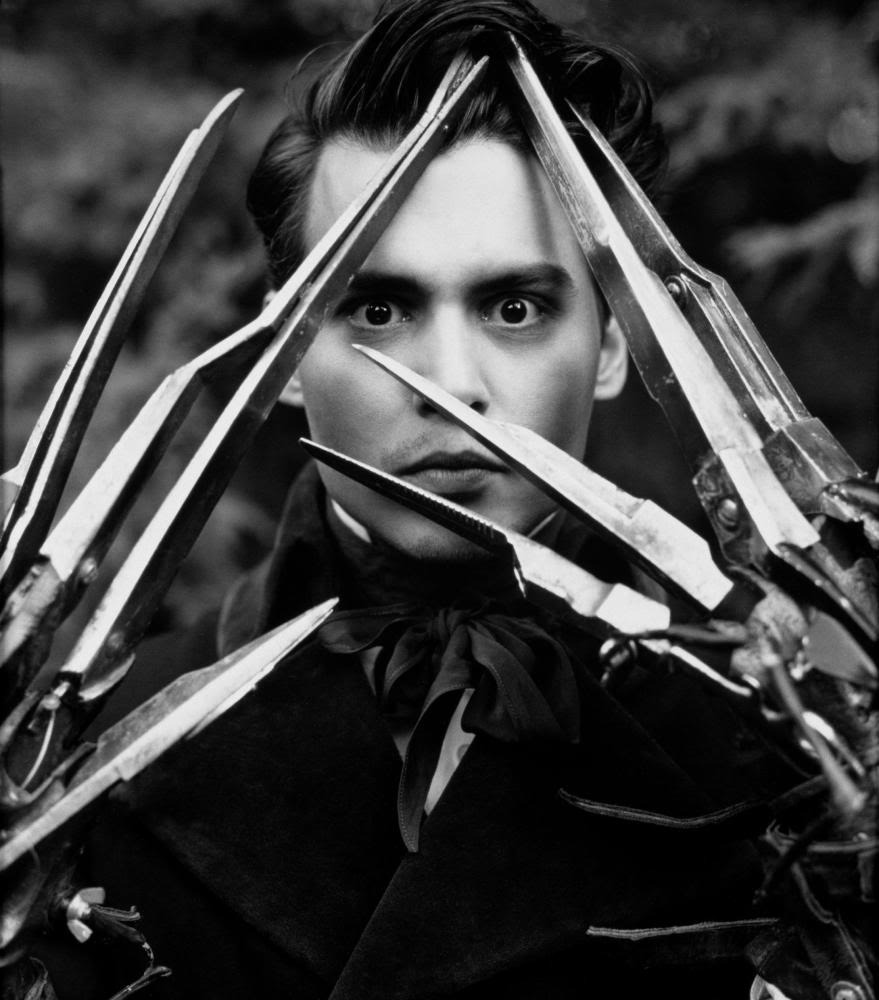 His  main camera for his fashion and portraiture work was the Mamiya Rz67 using a 150mm lens. Mamiya RZ67