George Hurrell
I was told not to write about George Hurrell. Too esoteric. Too "ancient history". I disagree. How are you going to find your path if you don't know where your craft came from? He was the original celebrity photographer! There are many photographers' whose work we are familiar with, and have had a great impression on us. But their names seem to escape us. George Hurrell is one of those photographers.
It's important to put his work in the perspective of the time. No digital. No Photoshop. Not a parabolic light source. Yet he could make the most glamorous of images of both stars and starlets for the Hollywood studios of the 30's and 40's. In fact, I dare the best of today's photographic stars to do what George Hurrell did using just a roll of film and no Photoshop. It's only then that you'll be able to attain an appreciation of his work.
Lifetime of Glamour
He was born in Cincinnati, Ohio. George Hurrell had no interest in photography, and was aspiring to be a fine art painter. In fact, photography was really just a medium he used to record his paintings. It wasn't until he moved to Orange County, California, and became part of the art community there, that doors began to open,…but in photography. After meeting and being encouraged by Edward Steichen, he started to explore that avenue. Especially since it was a steadier source of income than his painting. After his encouragement by the Newport Beach art enclave, he decided to open a studio in Los Angeles.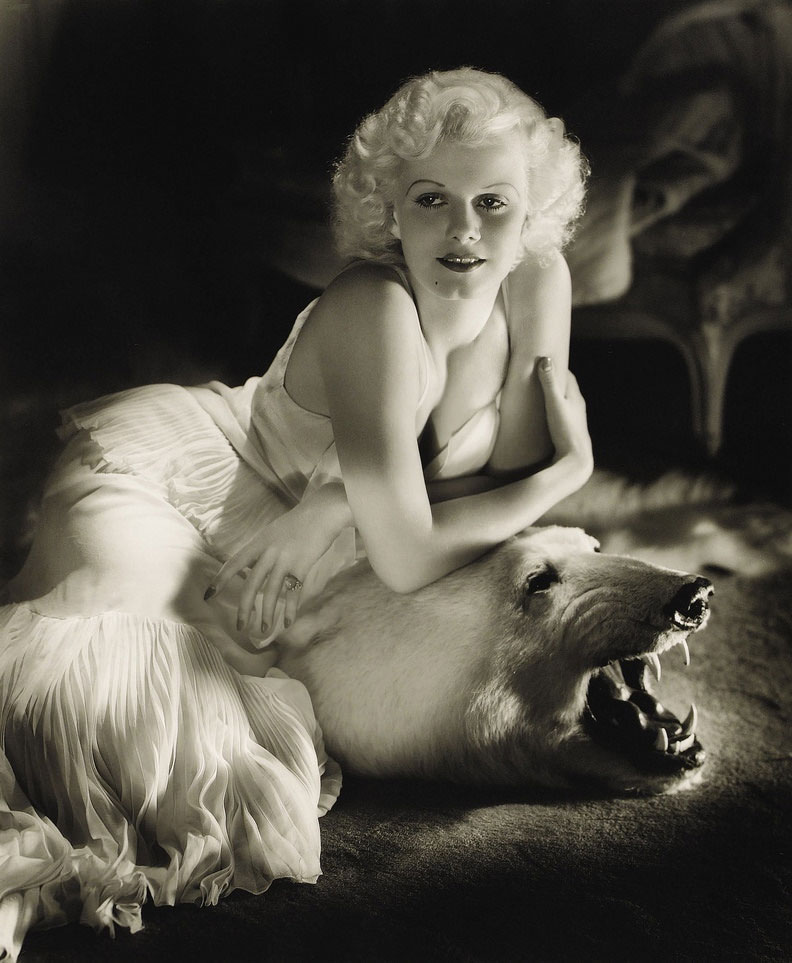 Jean Harlow
Hollywood
In the late 20s, Hurrell took some images of the actor Ramon Novarro. He was so impressed he showed them to the actress Norma Shearer. At the time she was attempting to mold her family image into something more adult oriented and sophisticated to land the leading role in the movie "The Divorcee". She asked Hurrell to photograph her in provocative poses (at the time), that her fans were not use to. After she showed these photographs to her husband, MGM production chief Irving Thalberg, Thalberg was so impressed that he signed Hurrell to a contract with MGM Studios. Thus he became the head of the portrait photography department. But in 1932, Hurrell left MGM after artistic differences with their publicity head. (who was still stuck in the "20s" according to George) So, he opened his own studio on Sunset Blvd,…a bold move.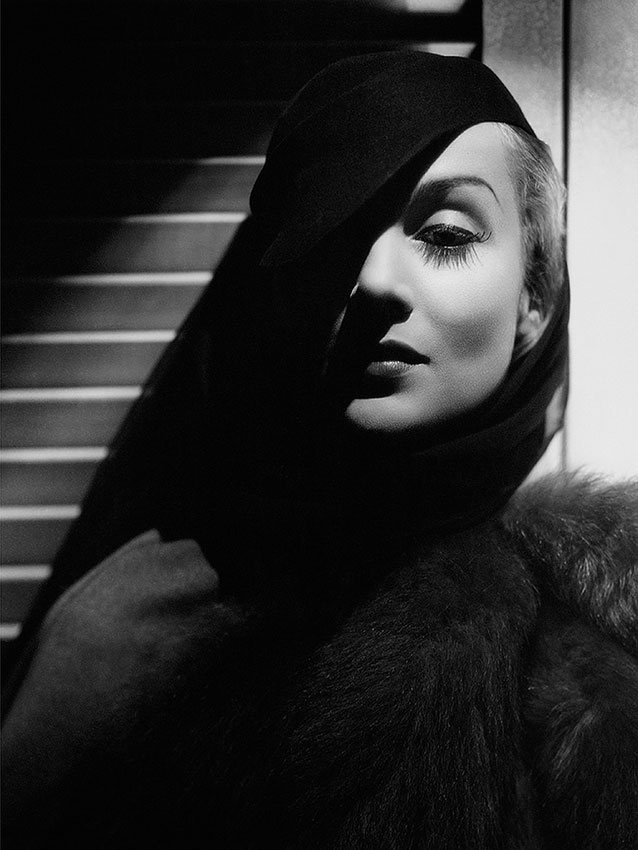 His images became synonymous with all the MGM stars, and the other studios. He probably photographed almost every star at the time in his trademark black and white "Hollywood Glamour" style. In fact, there were a few who would only allow George Hurrell to take their photograph. We're talking about Clark Gable, Rosalind Russell, Carole Lombard, Jean Harlow, Joan Crawford, etc. Remember, at the time he was a star in the world of photography,…one of the first.
1940's
In the 40's he was contracted by Warner Brothers Studios photographing, among others, Bette Davis, Errol Flynn, Humphrey Bogart and James Cagney. He is considered the driving force behind Rita Hayworth becoming a  star.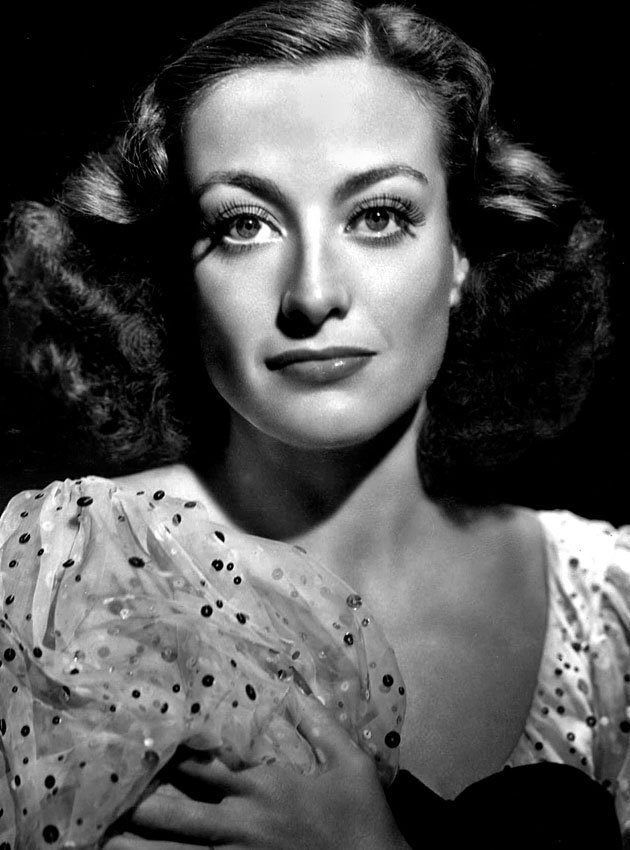 Joan Crawford
Postwar
In his effort to do his part in the postwar period, he made some training films for the First Motion Picture Unit of the United States Army Air Forces, taking a break from the Hollywood madness. But Hollywood no longer appreciated his "over the top" glamour style when he returned. So, he moved to New York and pursued a commercial career, where the beauty industry still appreciated his abilities. He worked for a number of fashion magazines during this period, but returned to Hollywood in the 60's.
George Hurrell – A Sad Loss
George Hurrell was diagnosed with bladder cancer and died on May 17, 1992 at the age of 88.
His work can be seen in many museum collections, and his prints are highly sought after and increasing in value every year. It could be said that the death of George Hurrell also saw the death of true glamour. Find Speed Graphic