The Neo 90
I know Impossible Project, (now Polaroid), is making film for vintage Polaroid cameras, but Fuji's Instax is kind of the baby Polaroid. Try scanning these and you have something quite impressive. Certainly a new artistic outlet.
The film comes in two sizes, but I'm going to talk about the 'smaller',….mostly because I like the camera it goes in. It's also Fuji's most expensive in that series, but for good reason. (still cheap)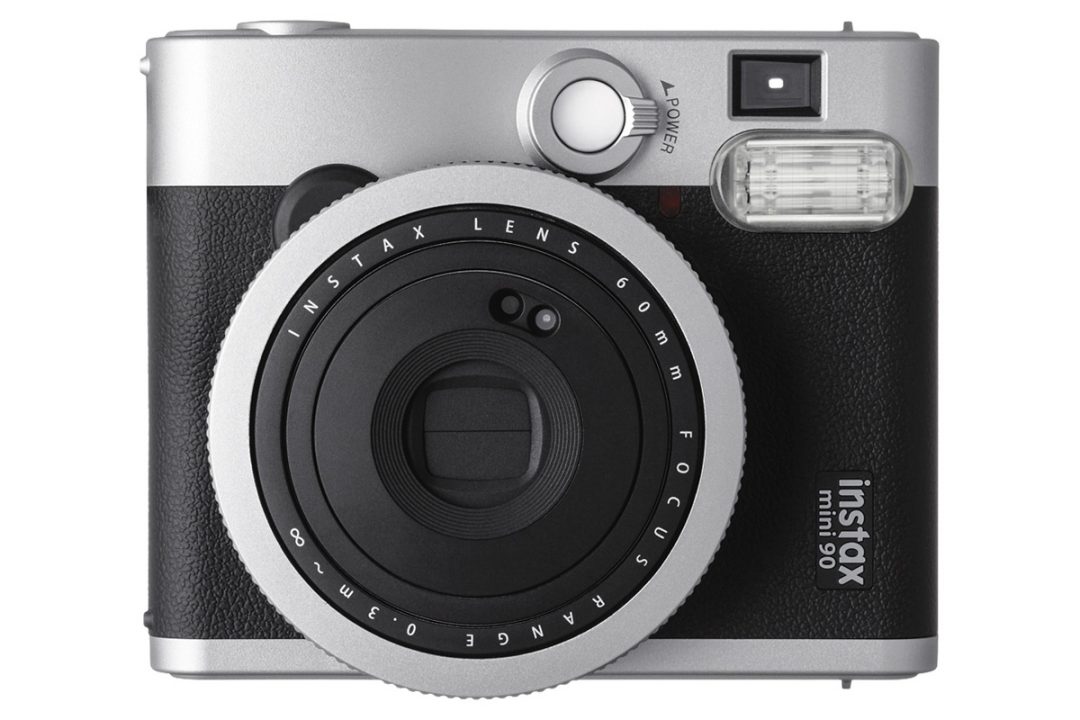 Instax – 2 Sizes
While the images are the same as from a Fujifilm Instax Mini 9, (or 8), I just can't bring myself to shoot with a 'Barbie' camera. I'm too manly. 😁 I'm mainly a film photographer and primarily found shooting with my high-end interchangeable lens camera or the nice point-and-shoot I carry around for casual use, (film, of course), there's something magical about instant cameras. Perhaps it's that you're shooting on actual film, or maybe it's that every shot you take is a one-of-a-kind physical artifact (which is special in today's world of Instagram and Facebook where photos are a dime a dozen.) All I know for sure is that they are incredibly fun to use and peoples' eyes light up when you pull one of these out at a party.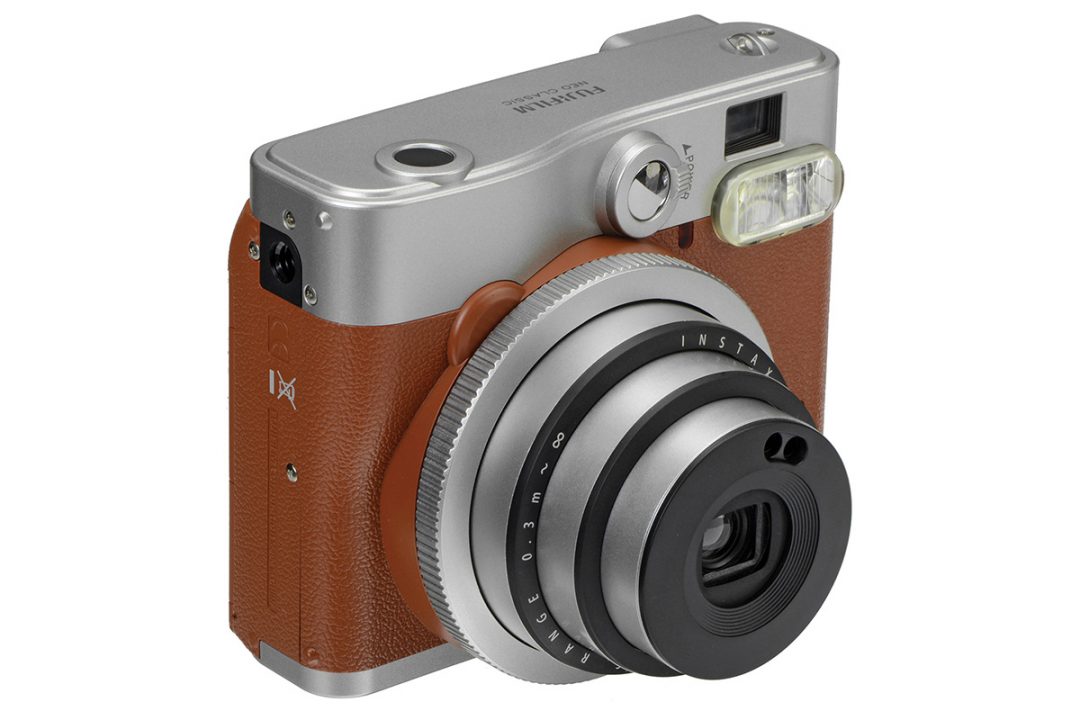 I've used several other Instax models, from the wide-format 210 and 300 to the previous highest-end model, the Mini 50S. I've got to say that the Mini 90 blows the others away in every regard. Except the 300s image size. I wish they made a 300 that looked like the Neo 90. In 35mm terms, the 300 is about a 35mm lens. Not really that wide. I've never seen shots from an Instax come out so consistently vibrant, crisp and in focus until I tried this model. I haven't even gotten around to experimenting with the new shooting modes yet and I'm still getting far better results than I got with the 50S, and believe me I've shot a lot of pictures with that model.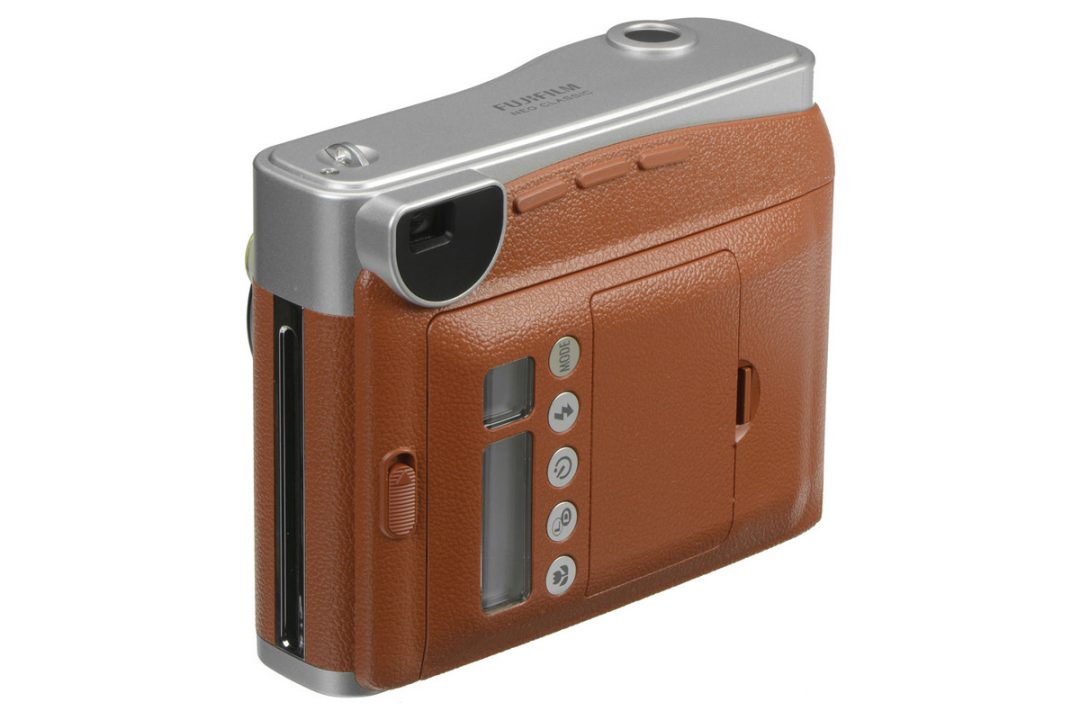 Not Looking Like a Toy
The Mini 90 is by far the nicest-looking Instax camera and also the nicest instant camera available on the market today. The body is mostly made of plastic. But it's high-quality and certainly doesn't look cheap (it's rather stylish and retro) and feels good and solid in the hands. Ergonomically it's much better than the 50S, with the shutter release in a much better place. The rechargeable battery is a godsend; no strange disc batteries to replace and no heavy AAs to weigh it down. It's definitely on the high-end of price. (about $139) Especially compared to the other models. But given the relatively high cost of instant film, having a camera that consistently gets the shot you want rather than ones you need to retake is worth every penny.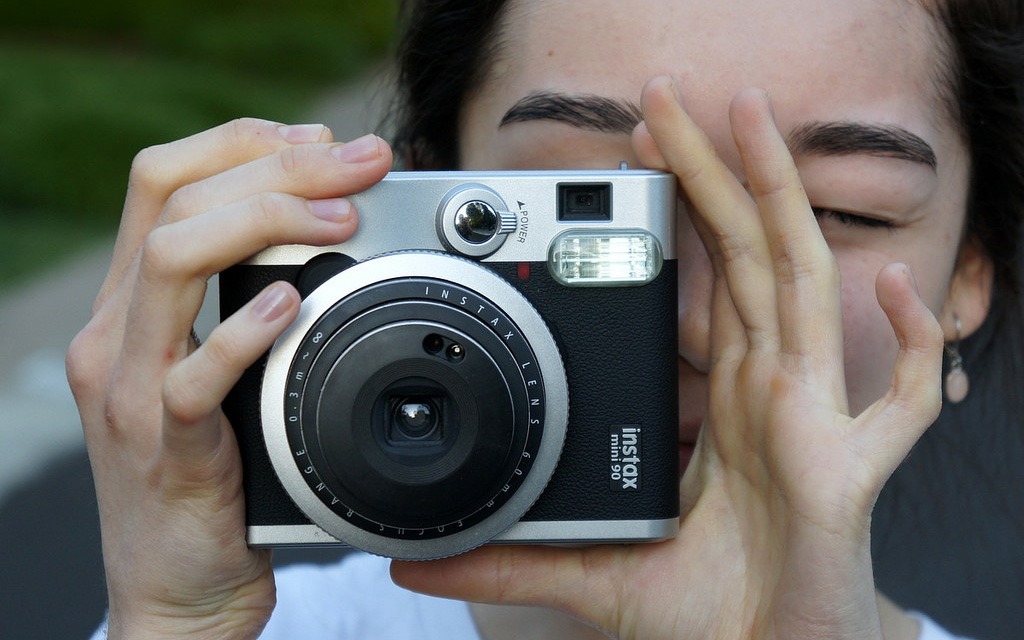 A Very Good Idea
Recommended whole-heartedly. Not just to photographers but to anyone who wants to bring a little bit of magic into their lives. Of course, you can buy an old Polaroid off of Ebay, and get your film from Impossible, (Polaroid now), but as small as the images are, for casual use and the party animal in you,this is the way to go. Good job Fuji!  Find Fuji Neo 90