Dynalite XP-800 – A Deal You Can't Pass Up?
Answering the needs of todays' location photographers, a strictly 'power' box in the form of the Dynalite XP-800 Pure Sine Wave Inverter Battery. Weighing only 15lbs, the Dynalite XP-800 is filled to the brim with power on the go for your studio strobes as well as modern electronic devices with 3 USB ports. certainly, if you're on location and just powering Speedlites, you can pretty much go forever! (well, maybe 'forever' is a stretch)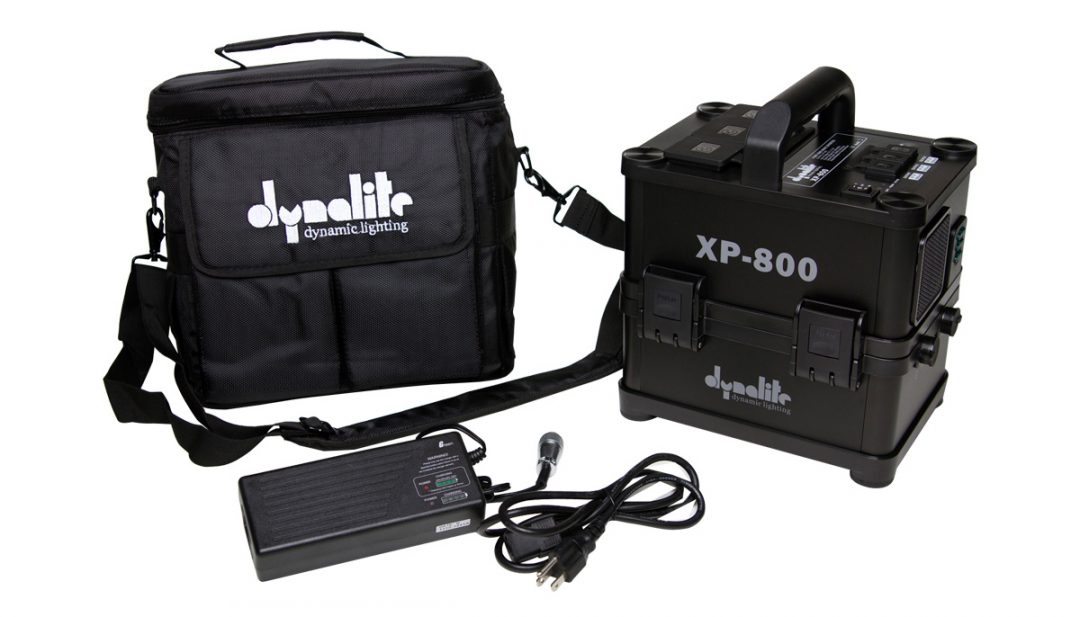 Features:
Built In Pocket Wizard™ Receiver: Digital radio circuitry allows you to eliminate sync cords and wirelessly synchronize any number of power packs with high consistency, sensitivity and broad range – even on bright outdoor sets. You can trigger from any Pocket Wizard transmitter or SekonicTM meter with transmitter.
Power Control Switch: Two full/half/quarter power switches to provide seven basic power settings. Arc proof.
Combined/Ratio Output Switch: One switch lets you toggle between Symmetrical and Asymmetrical routing of the "A" and "B" flash head outlet banks. LED indicates combined mode. Arc proof.
All Channel Dimmer: Two f/stop variator fine-tunes power settings on all heads simultaneously, in 2/10 stop increments. Used in conjunction with the Power Control Switches the pack has a full 6 f/stop range.
Modeling Light Control: Dual proportional dimmer slide switch control includes FULL OFF so that the cooling fan may continue to run.
Flash Head Outlets: Arc protected so you can plug and unplug flash head cables without shutting down the power pack.
Ready Light Test Switch: This low profile button serves as a flash test switch and signals 100% flash readiness.
Audible Ready Indicator: 100% recycle indicator with its own ON/OFF switch for applications that demand it.
Sync Input Socket :Choose standard mono plug sync cord, Wein Slave Eye (responds consistently to other flashes or infrared triggering) or Pocket WizardTM Receiver. ISO approved low voltage sync circuit.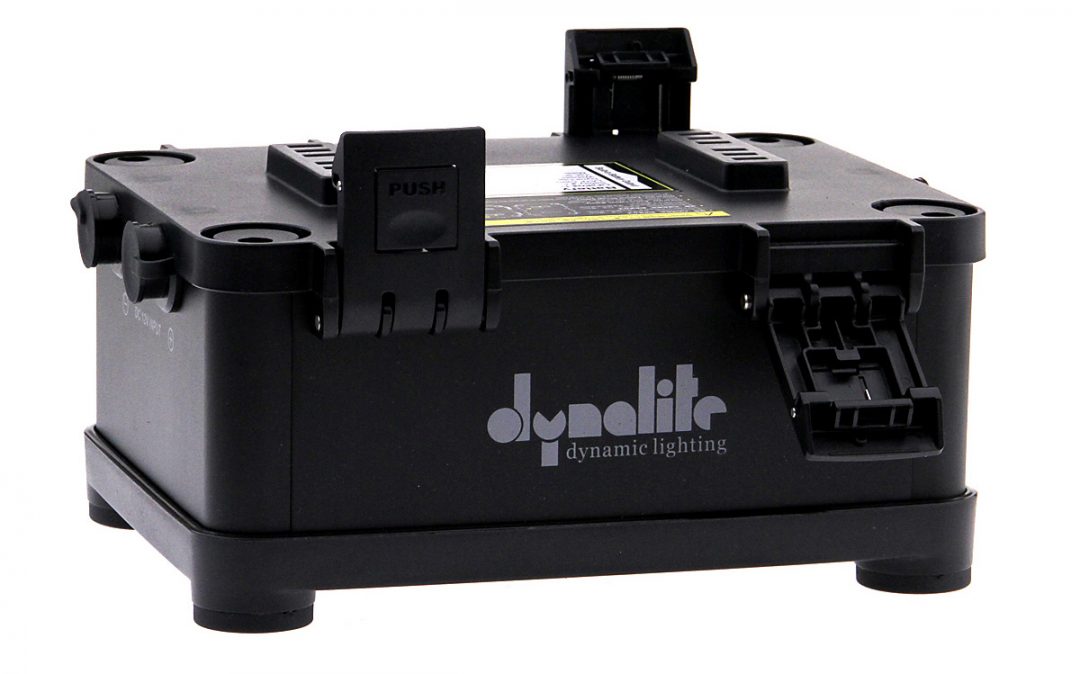 Cost
However, it's about $720 in price at B&H for the complete outfit. Compared to some others, notably the Profotos, that's about $4500 less. But, I love everything Profoto,….the build quality, the service, the name recognition, (like driving a Porsche), and the extensive availability of add-ons, including at rental studios around the world. But, at $1000's extra,….I'll pass on this type of item. And Dynalite is actually a well respected brand. I've also used Hensels, and never had a complaint, but they are actual power packs. (with strobe heads) I also like that the battery is separate and user replaceable from the controller portion. And if anything does go bad with extended use and age, it's the battery portion, available separately. But it's your call, wallet and specific needs. Also, remember,….this is a BATTERY PACK! Not a Profoto, Broncolor, Elinchrom,….or even Hensel "strobe power pack". It is not a Hensel Porty
or even a Lumedyne Next Generation
with heads and stuff. It is a Battery Pack to run monolights and those packs! That's why there is no Watt Second indicators. However, sometimes you can scarf a deal on a Profoto B2 250 AirTTL
on Ebay. Fact is, if I was going to go Dynalite Sine Wave Inverter, I'd probably just opt for a used XP-1100
and buy a new battery (about $199) from B&H. They are all over Ebay for $200 or so. Actually, I'd probably buy a Elinchrom Godox LP800X Power Inverter
at half the price. But then,….I'm a cheapskate. (or minimalist 😁) In the meantime, my Hensel is still going strong.
Update: The XP-800 has been Discontinued