Don McMullin
was born in 1935. Don McCullin is the war photographer's "war photographer". In fact, he's probably the only photographer who can claim a Nikon F
camera saved his life. (when a bullet hit it) Before war, he made a name for himself photographing the London gangs in the late 50's. These photographs ended up in The Observer. From the 60's to the 80's he worked for the Sunday Times Magazine, covering various war zones in Africa, Asia and Northern Ireland. His work on the African AID's epidemic and the Vietnam War are highly regarded.
But he wasn't just a "war" photographer. In 1968 he took all the images associated with the Beatles "White Album", and later published in the book, 'A Day in the Life of the Beatles'. His books include 'The Palestinians', 'Beirut: A City in Crisis', 'Shaped by War' and 'Don McCullin in Africa'. 'Shaped by War' was accompanied by a slew of major retrospective exhibits, including the Victoria Art Gallery.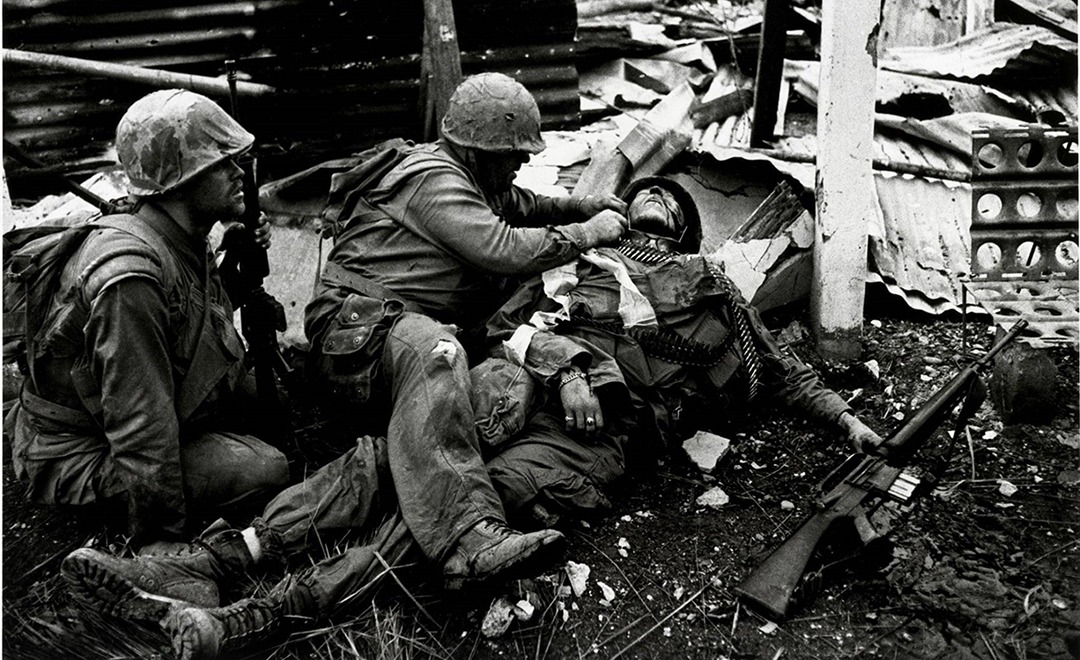 His Nikon F Camera
While he has used a few different cameras throughout his career, (like the Mamiya Universal Press
), it was probably the Nikon F's that contributed to most of his work. Even other photojournalists at Magnum and elsewhere agree he is the 20th century's greatest photographer. He has been badly wounded in Cambodia, imprisoned in Uganda, expelled from Vietnam and had a bounty on his head in Lebanon. Like I said; He is the epitome of a conflict photographer.
Controversy
A documentary film of his life, 'McMullin', was nominated for 2 BAFTA awards in 2012. In his twilight years he has turned to still life and landscapes. While he has always been thought of as a controversial figure, especially as it applies to the horrors of war and his iconic images of Biafra, his biggest controversy seems to be his disdain for digital photography.
His statement that "Digital photography is one big lie." made more of a stir than his graphic images of the AID's epidemic in Africa. Hey,…go figure. It's just the opinion of one very honest and honored photographer. And I'd be the first to agree if I have to look at one more HDR image. Otherwise,…use what you like. It's just a tool. Like his Nikon F camera. Old, but a solid image maker.
Well Deserved Knighthood
In 2015 he was named the "Master of Photography for London". He had an special honorary exhibit at Somerset House in 2016. Among his many photographic awards, probably being knighted by the Queen in 2016 was his greatest honor. So, I should have started this story with "Sir Don McMullin". A great honor indeed. Visit his site below to see more awesome images. And all his books
are a must have for any collector.