Diana Instant Square
Back in June, Lomography burst onto Kickstarter with an instant camera unlike any other. In a dazzling 60s design, the Diana Instant Square was designed to scatter square format instant frames with vivid colors, moody vignetting and amazing analogue surprises. Now, after months of bold experiments and careful engineering made possible by the support of 2124 creatives from across the globe, Lomography have built a brilliant instant camera that catapults the Diana legacy into the 21st century. Shake off expectations and fill your life with unpredictable beauty. Like their more expensive Lomo' Instant Square, the Diana Instant Square is available now from the Lomography online shop and Gallery Stores worldwide. But they start at a mere $99 USD.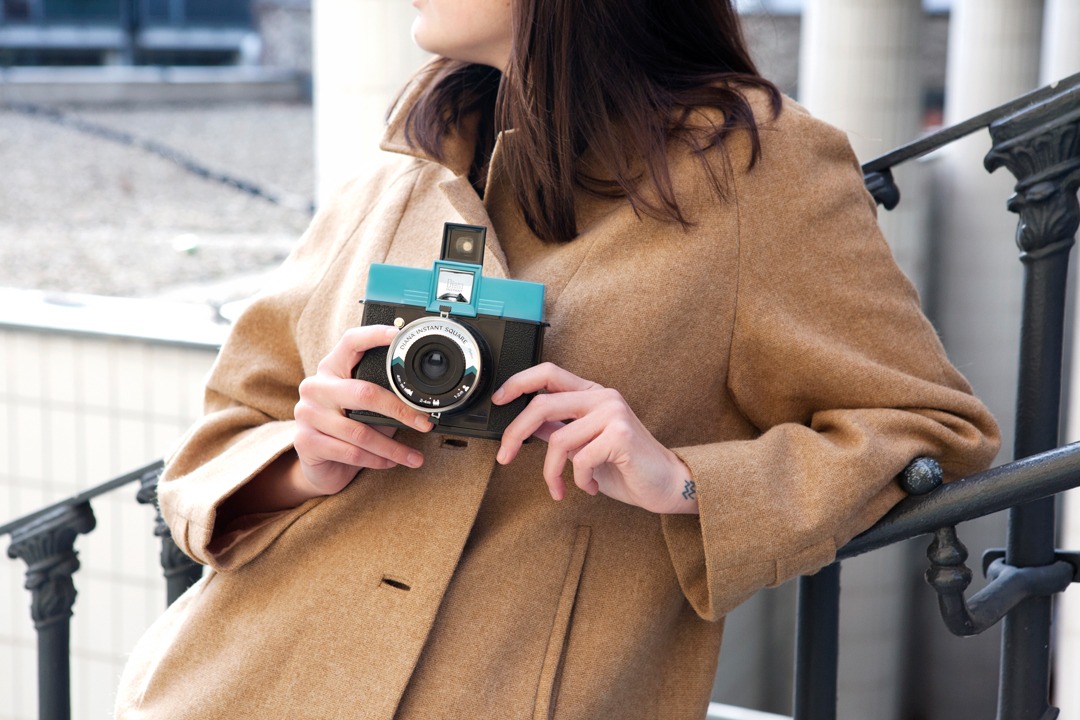 Hippies, Ganja and 60's Cameras
OK, maybe I'm going overboard with the doobie reference, but you get the idea. The Diana Instant Square edges striking square frames in gorgeous effects that make every image a captivating original. It's the only instant camera in the world to work with interchangeable lenses and matching viewfinders, and it features a hot-shoe mount for fantastic flashes. From Bulb Mode to Multiple Exposure Mode and more; this fully manual camera is packed with Lomography's signature features to keep your analogue fire burning. As stylish as its iconic 1960s predecessor, the Diana Instant Square is available in two different designs. One features the striking, definitive blue and black housing, and the other is clad in beautiful brown leather accented with gorgeous blue panels. Choose your favorite, embrace imperfection and trust your instincts.
Tech Specs
Film Format: Fujifilm Instax Square Film
Film Size: 86 mm × 72 mm
Exposure Area: 62 mm × 62 mm
Shutter Release: Manual N/B shutter
Shutter Speed: N (1/100), B (Bulb Mode, Unlimited)
Aperture: Manual settings, cloudy (f/11),
partly sunny (f/19), sunny (f/32), pinhole (f/150)
Film Ejection Mechanism: Motorized
Film Counter: Yes, mechanical
Multiple Exposures: Unlimited
Flash: Diana F+ Flash, hot shoe
Interchangeable Lens Mount: Diana F+ bayonet mount
Focal Length of Kit Lens: 75 mm
Zone Focusing Setting (kit lens): 1–2 m / 2–4 m / 4 m–infinity
Tripod Mount: Yes Selfie Mirror: Yes
Viewfinder: Reverse-Galilean, detachable
Battery Supply: 4 × AAA batteries
Filter Thread Diameter on 75 mm kit lens: 30.5 × 0.75
Dimensions: (W×H×D) 140 mm × 115 mm × 98 mm