David Benjamin Sherry
was born in 1981 in Woodstock, NY and currently lives and works in Los Angeles, CA. He's a master darkroom printer who is the new Ansel Adams , but in color. Working with a 8×10 Camera
, he has become an environmentalist for the common man. While he's best known for his monochromatic work, that mono aesthetic is not black and white.It's blue, or yellow or green, or,….whatever color he chooses in the darkroom that would most convey the "feeling" of the landscape.
Printed in the darkroom, these images almost appear to jump off the sizable prints with surrealistic detail based in both fantasy and reality. If you are close to a city having a show, go. Only being in the presence of such size and detail can do the work justice.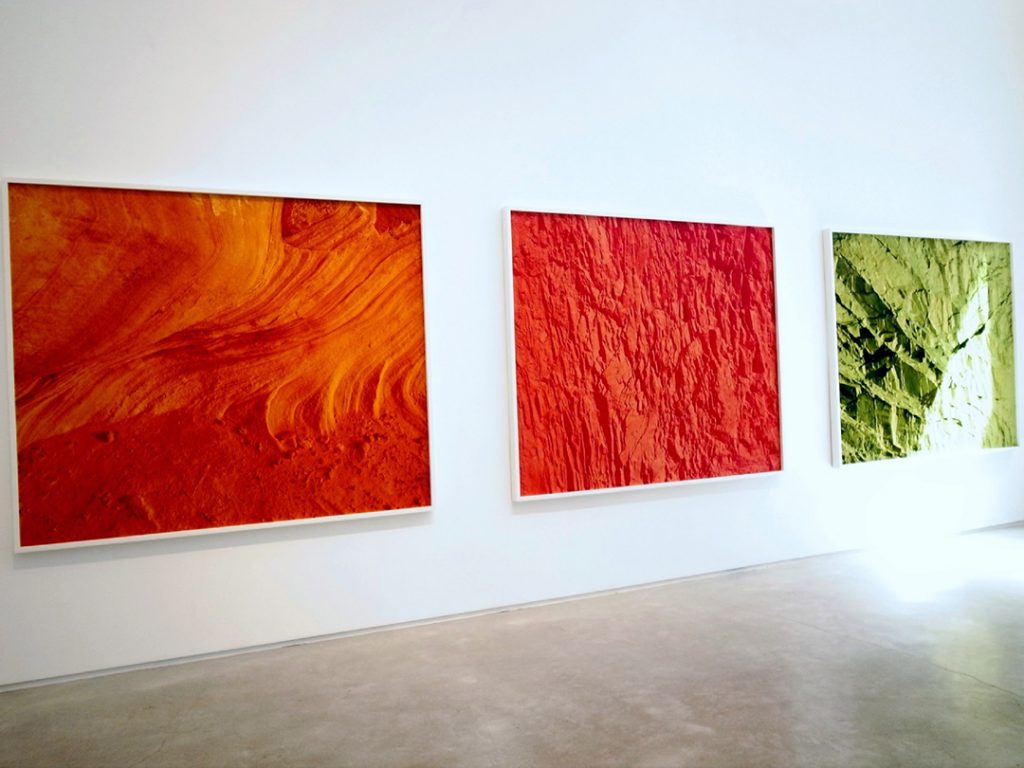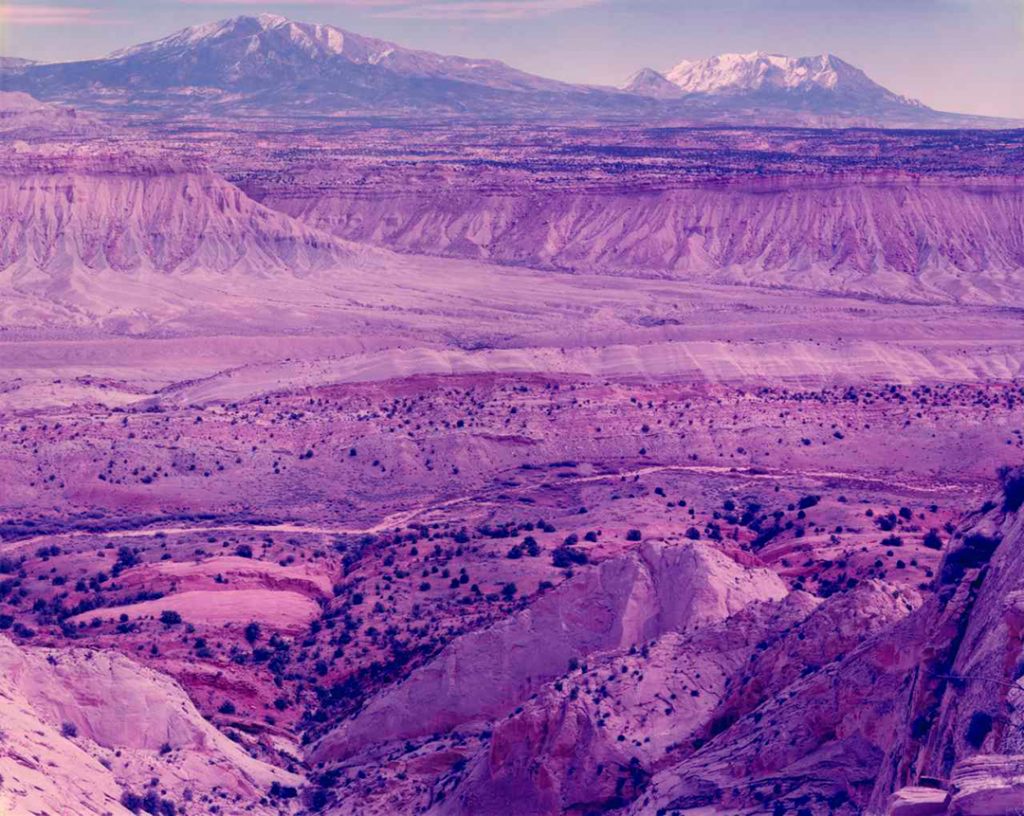 He received his BFA in Photography from Rhode Island School of Design in 2003 and his MFA in Photography from Yale University. His exhibition at MoMA in NY and subsequent exhibits at the Aspen Art Museum, Garage Museum of Contemporary Art in Moscow, Saatchi Gallery in London, LACMA Los Angeles County Museum of Art, ICP International Center for Photography in New York and Massachusetts Art Museum have cemented his work as relevant in both art and photography.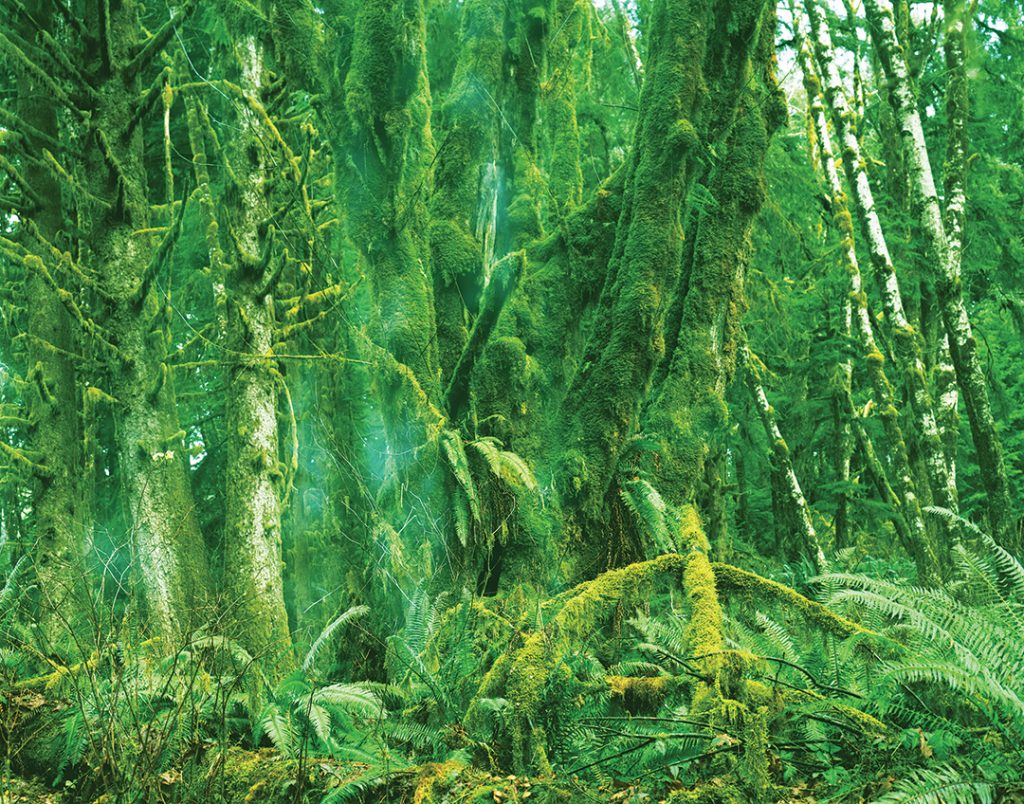 His books
, "It's Time", "Quantum Light" and "Earth Changes" are all volumes any landscape photographer should study carefully. While his work is distinct from other photographers, he has drawn a lot of inspiration from photographers such as Ansel Adams and Edward Weston. But all of his inspiration is not just photographers. Elizabeth Kolbert's book, "The Sixth Extinction: An Unnatural History" was another source of ideas resulting in exhibits with names such as "Astral Desert", "Climate Vortex Sutra" and "Paradise Fire". Certainly appropriate for work described as a "chromatic extreme".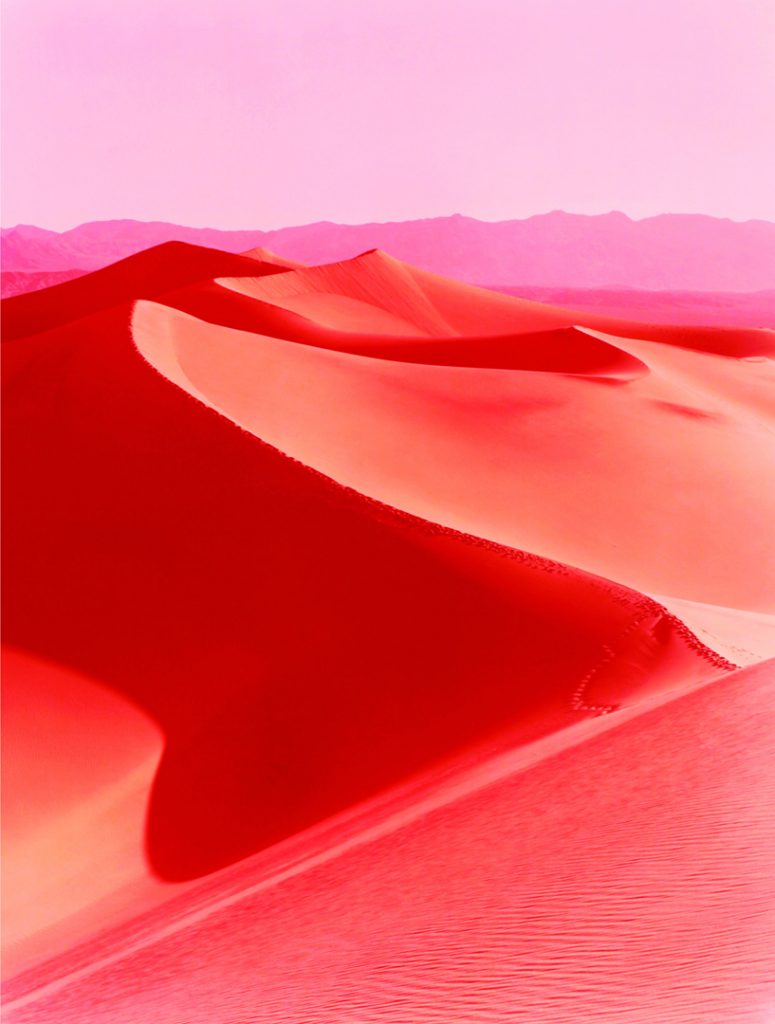 Sherry is not just a landscape photographer. He does do a good amount of Large Format studio work, too. See the link to his website below for additional works by this Master of film and darkroom,…and the sensual "mono-colored" landscape.