Corinne Day
was born in 1962 in the UK. First I'll mention that the most popular posts are not about women. I'm not suggesting that male photographers are misogynistic or dismissive of women. I'm just stating a fact. But I don't care. There are two reasons why Corrine Day was important,…one, considered the person most responsible for the discovery of Kate Moss, and two, she was really the photographer most responsible for introducing the melding of documentary and fashion photography, usurping the "posed" fashion image.
Corinne Day – Meeting Her Future Hubby
Corinne Day was brought up with her brother and raised by her grandparents. School was a struggle, so she ended it at age 16. She worked as a bank employee and courier. While working the last unfulfilling of these jobs someone suggested she try modelling. While she was not a high cheek boned, high fashion model, she did pretty well as a catalogue model. In 1985 she met Mark Szaszy, her future husband, on a train. They were both models in Japan at the time.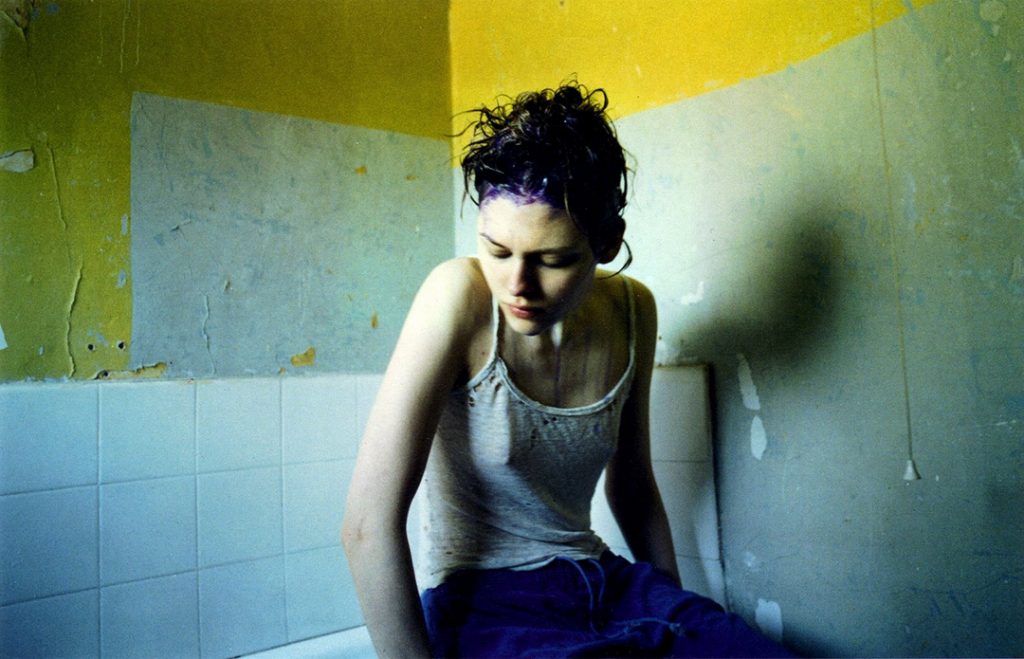 Corinne Day – Self Taught
Szaszy was a bit of a photographer, and gave Corinne Day her first camera, teaching her what he knew. In the mid 80's they moved to Italy. It was in Milan that Corrine Day started to take photographs of her boyfriend and other friends, and started making the rounds of the magazines in Milan.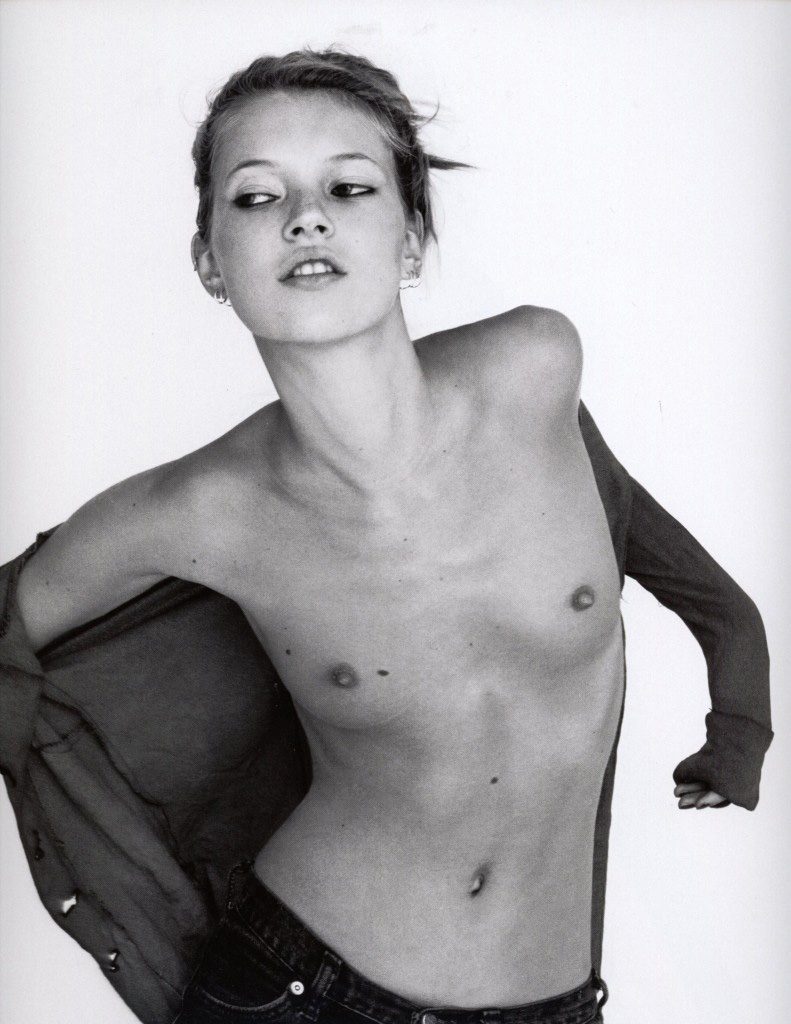 The Face
In the late 80's she had her first meeting with the art director of The Face, the super hip English fashion magazine. Her images for the fashion editorial for The Face titled, "The Third Summer of Love", was her first great editorial published in 1990. It was also the editorial that launched Kate Moss as a top world class model in an eight-page fashion story. The feather head-dress became one of the most iconic images by Corrine Day of Kate Moss. Taken during a day trip to the beach, a number of the photographs had the semi-nude teenage Kate Moss in a natural setting laughing on the beach.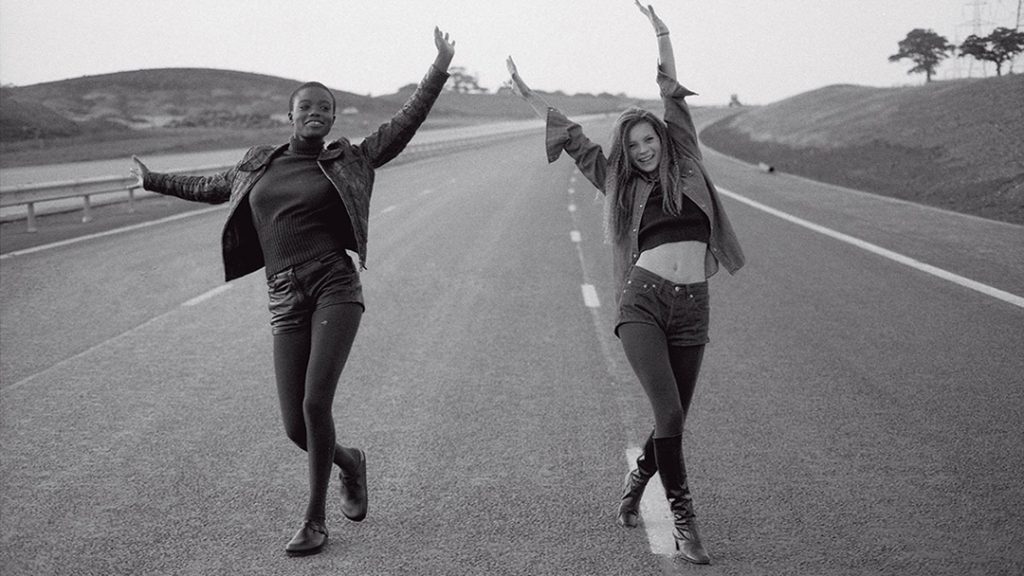 Fashion Takes a Turn
The 1990s were really Corrine Days' hey day, and she was working for not only The Face, but also i-D, RayGun and Penthouse. In 1993, Day was commissioned by British Vogue to photographed Moss for the June issue. The editorial, "Under Exposed" displayed the 19-year-old Moss in her west London flat, which she shared with her then boyfriend, fashion photographer Mario Sorrenti. A documentary style she used caused a media scandal, with newspapers  claiming that the images were hideous, exploitative and verging on child pornography.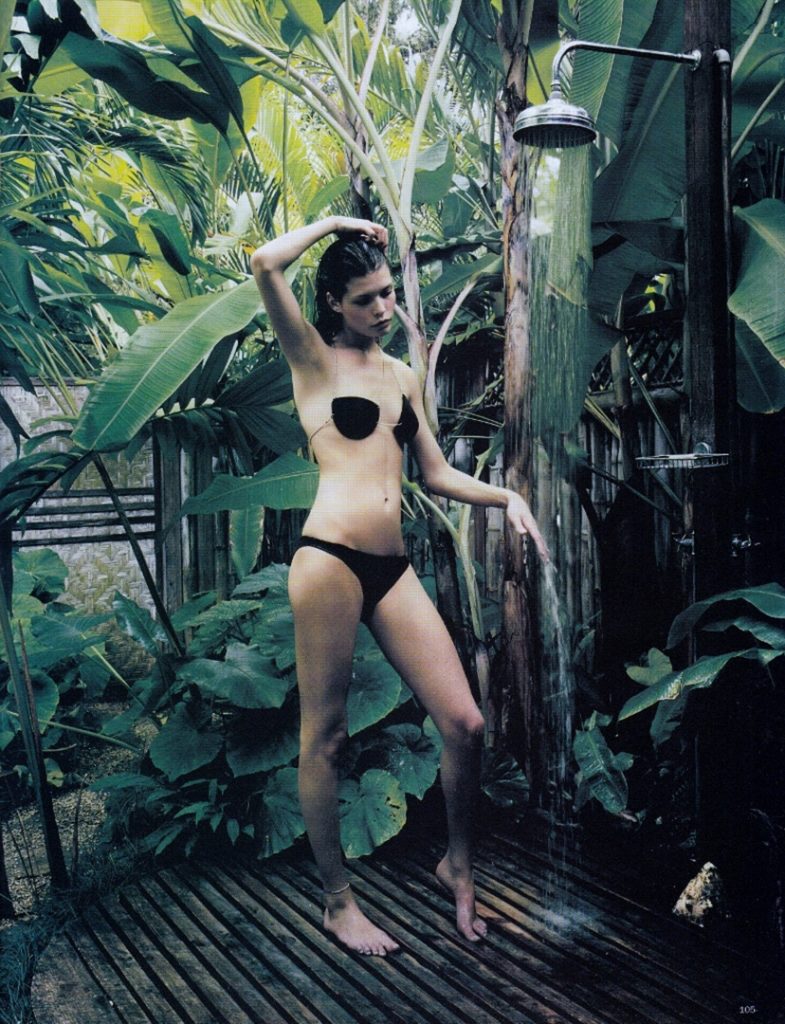 Corrine Day started retreating from fashion work in the wake of the heroin chic debate, and chose instead to tour America with a rock band and concentrate on her documentary photography. She also took work photographing musicians and album covers, including the image of Moby, used on his album "Play".
Diary – Real Art
Her autobiographical book, "Diary" was published  in 2000, and contained frank and at times shocking images of Day and her friends. The images in "Diary" featured young people hanging out, taking drugs and having sex, and have been compared to the documentary realism of Nan Goldin. Coinciding with the publication of "Diary", Day had two large scale exhibitions in London in 2000. Day participated in the exhibition  "Imperfect Beauty" at the Victoria and Albert Museum, London, "Chic Clicks" at the Institute of Contemporary Art, Boston, and "Not in Fashion", for the Museum für Moderne Kunst, in Germany.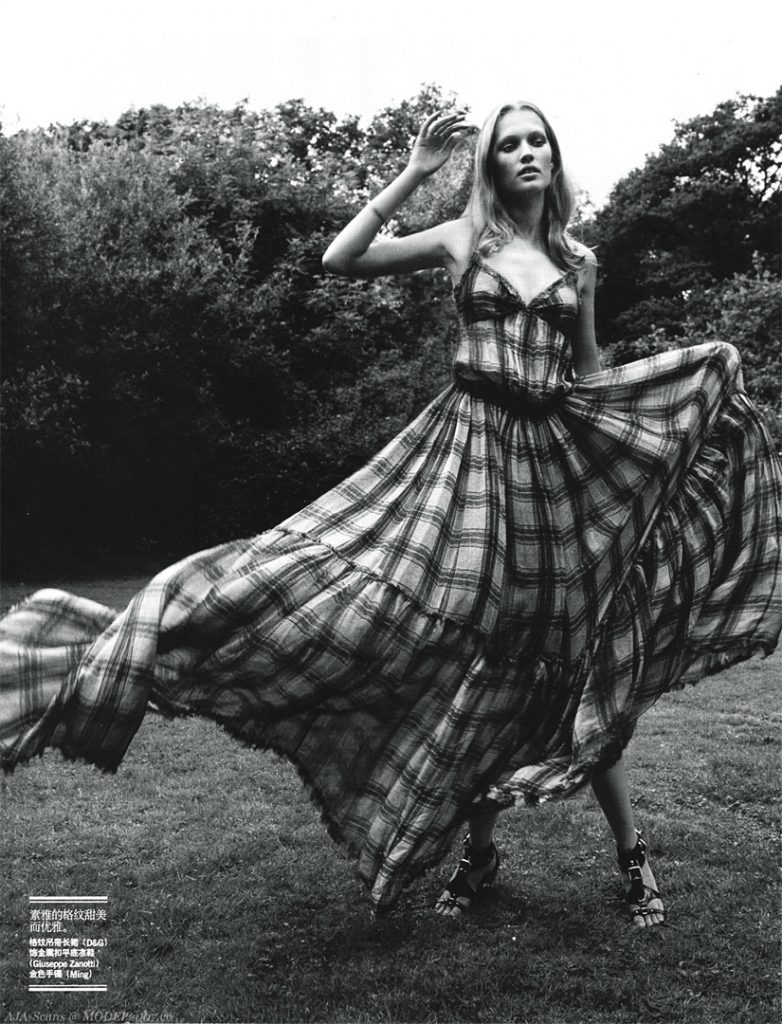 It was during this time that Day returned to fashion photography, working for British, French and Italian Vogue, Arena and Vivienne Westwood, among others. She also photographed celebrities Nicolas Cage, Sienna Miller and Scarlett Johansson.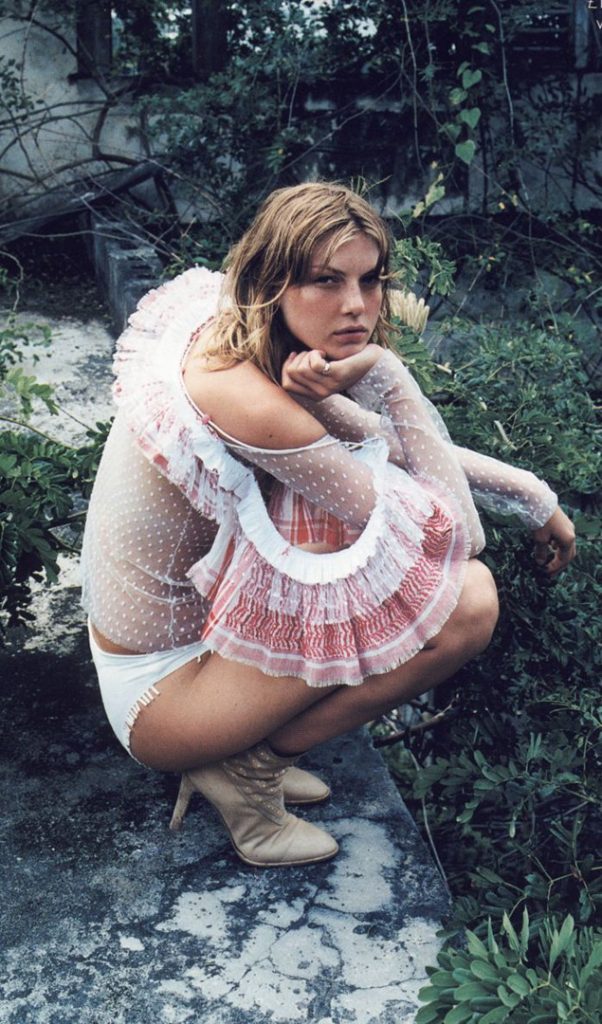 Exhibition
Corrine Day was invited to participate in the exhibition "The Face of Fashion", at the National Portrait Gallery, London. The exhibition also included work by Day's contemporaries Mario Sorrenti and Mert Alas & Marcus Piggott. Images by Day in the exhibition included early photographs for L'Uomo Vogue, Vogue, and for RayGun.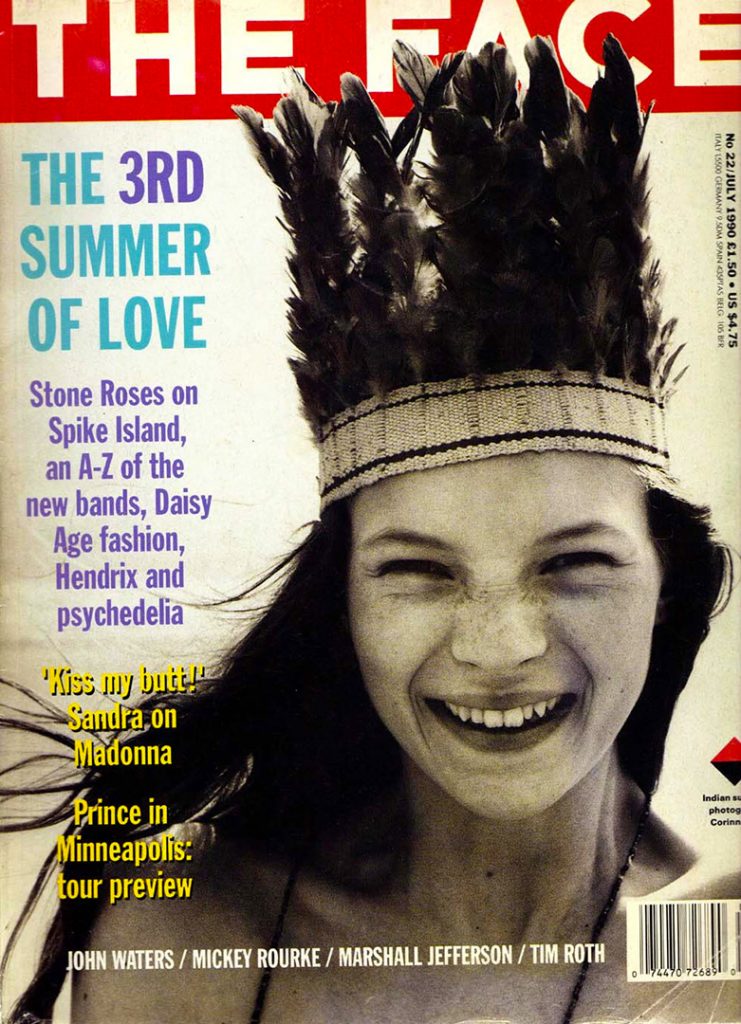 Sad Diagnosis
An internet article reported that Corinne Day had been diagnosed with a brain tumor in 2009. 'Save the Day' was organized to help fund chemotherapy in the USA. After a year her treatments were unsuccessful and Corrine Day died on August 27, 2010.
The Daily Telegraph  said, "Corinne opened the door for a whole generation of photographers, designers, models and stylists who suddenly saw that the fashion industry didn't have to be this exclusive club for the privileged and perfect."  Find Nikon FA