Clyde Butcher
When most people think of Florida, they think of Art Deco buildings in South Beach, bikinis and Disney World. Well, Clyde Butcher has exposed the beautiful back country, Everglades, and vast under appreciated rivers and swamp eco systems of Florida on large format film. Some would say in the spirit of Ansel Adams, but Clyde Butcher Everglades images make him his own man with his own style.
The Everglades
Clyde Butcher was born in 1941 in Kansas City, Missouri. While his family moved around, they finally settled in Southern California when he was 18. He attended California Polytechnic University and studied architecture. But he was an outdoorsman at heart, and one viewing of a show by Ansel Adams up in Yosemite, and architecture took a back seat to photography. He knew what he wanted to do.
While he first worked in color, his love of black and white was too strong, and he returned to his true love. He moved to Florida in 1980, and found more beautiful landscapes than even he imagined. (although he does travel and work in other states)
No Digital, Thank You
Digital? Well he says he has played with it. And thinks there are beautiful digital pictures and thinks there's absolutely nothing wrong with it. But thinks it doesn't look the same, and the images just don't have the same feeling. So, large format film it is, cumbersome or not.
Darkroom Master
All of his works are done in his darkroom, including 5′ x 8′ images. Large silver prints with large format cameras is almost becoming a non-existent. While he's not against digital, he feels too many artists are really missing the boat by discounting silver based prints and large format cameras. And if you see one of his prints in the flesh, you'll know why.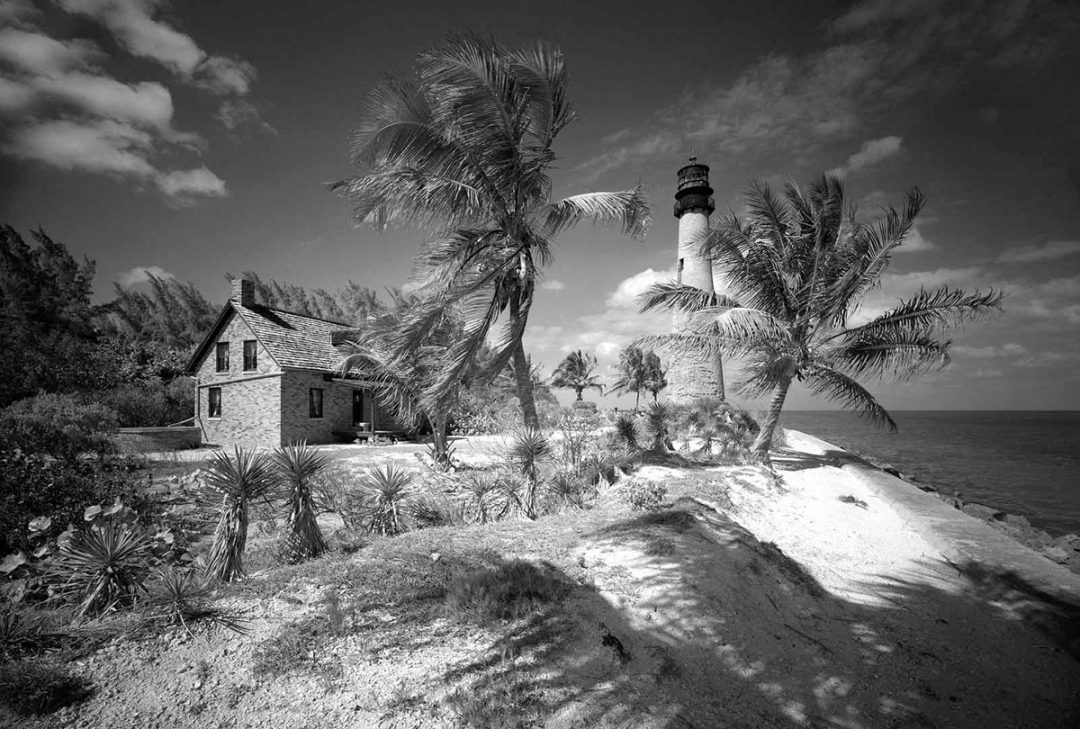 He loves hiking and goes nowhere without his camera. While he may or may not take a picture, he knows he's always prepared to capture the perfect image in the perfect light. Visit his site for a view of what landscape photography SHOULD be. Find 8×10 Camera