Celebrity Cameras
Is anyone game, or even interested? My good compadre says no. And this is probably the worst story I ever wrote. Curiously, in an age of rampant digital, there are a few analog aficionados in the celebrity world. Unfortunately, some are just analog poseurs. Especially as it concerns a film Leica. Apparently, the film Leica has become less of a camera, and more of a status symbol. Like a Rolex. But discounting those Hollywood elites, and discounting the era of the "I had no choice but film" days of noted camera bugs, such as Marilyn Monroe, James Dean, The Beatles, etc., there are still a couple of holdouts. Considering the financial status of most, I'm sure they actually use everything.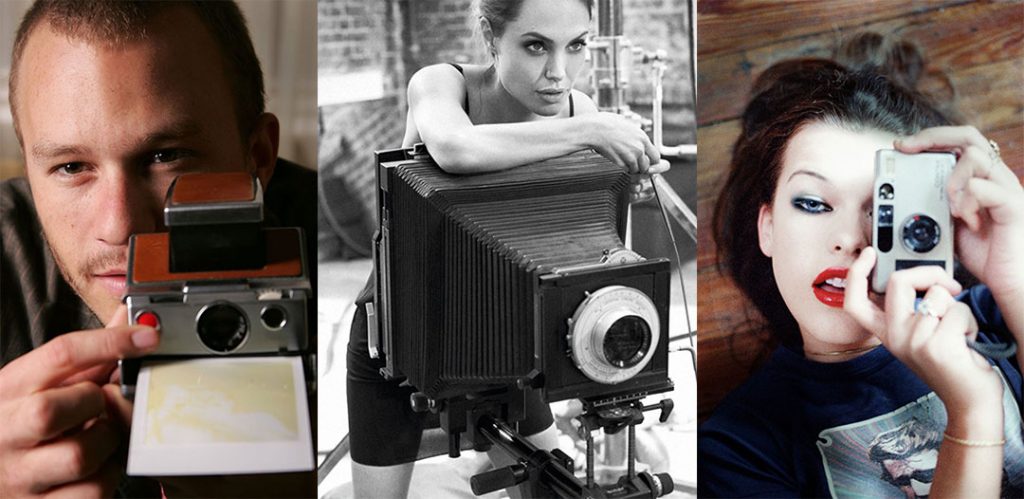 Cameras as Jewelry
And, yes, I know the cover image of Dennis Hopper is from "Apocolypse Now". But since Dennis Hopper was actually a serious photographer, with shows and books
and all, I didn't think anyone would mind. His books include "Drugstore Camera", "Dennis Hopper: Photographs 1961-1967", and others. He was known for most of his career to carry a Nikon pretty much everywhere he went. Of course, Brad Pitt and Angelina Jolie are known serious photographers who've produced some great work too. I guess separately now.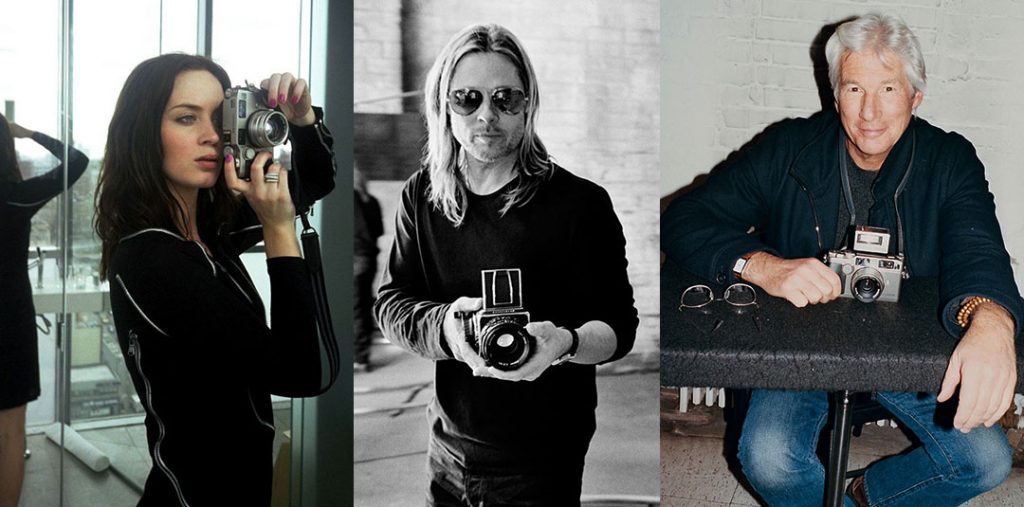 Others, like Karl Lagerfeld and Richard Gere, pretty much took photos when the situation warranted it. Karl used everything from Mamiya's RZ67 to the Fuji 645
you see him with here. Richard Gere and Emily Blunt seem to favor the Contax G2
. While Milla Jovovich seemed to love the Contax T2
. Even a Kendall Jenner, who one would consider the epitome of a 'Digital Baby', is constantly seen using a Contax T2 and Mamiya RZ!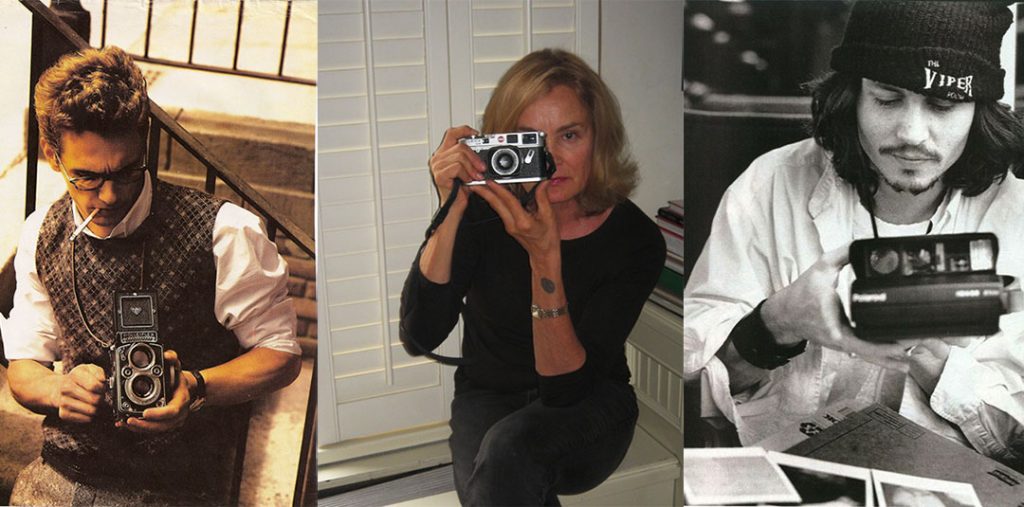 The Pentax K1000 – Simplicity Rules
People like Keith Ledger and Johnny Depp were known to love Polaroid cameras. Keith with his Polaroid SX-70
and Johnny with his Spectra. And it was actually Seal, Charlotte Rampling and Jessica Lange who were using film Leicas, (Leica M3 to Leica M6
), before they became a 'fashion statement'. And, of course, there's Jason Lee of "My Name Is Earl" fame. But the most surprising to me was Drew Barrymore. While she has used a number of cameras, including Polaroid, she always seemed to come back to her beloved Pentax K1000
. For someone who could pretty much afford any camera they wanted, I always found that amazing.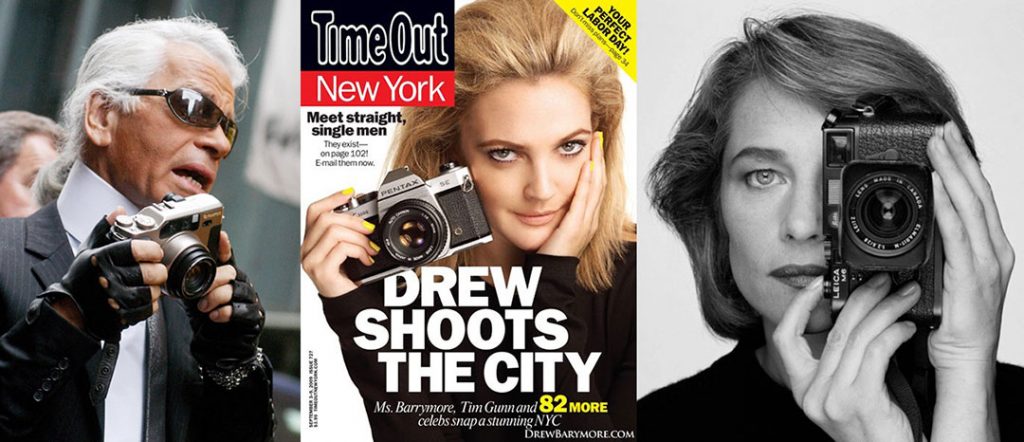 A New Jeopardy?
So, there are some serious shutterbugs among the Illuminati of the acting, designing and music worlds. And some still use film. Or did. What's the point of all this celebrity cameras stuff? As my friend above said, who previously stated his disdain for this story,….nothing. Just some useless trivia for party chit-chat. Or great stuff to know if they ever produce a game show called "Photographer's Jeopardy".