Bruce Weber
makes you think of Black and White film, men and Hasselblad. Funny thing is that I've actually seen him shooting on the street outside my studio 3 times. (on Gansvoort in the old Meatpacking District of Manhattan) All women. I guess you can call that a "Bruce Weber out liar". No lights. No flash. Just some reflectors. In fact a very small entourage, mostly looking like art directors. Anyway, I was usually just going to lunch at Pastis on the corner, and was usually busy myself.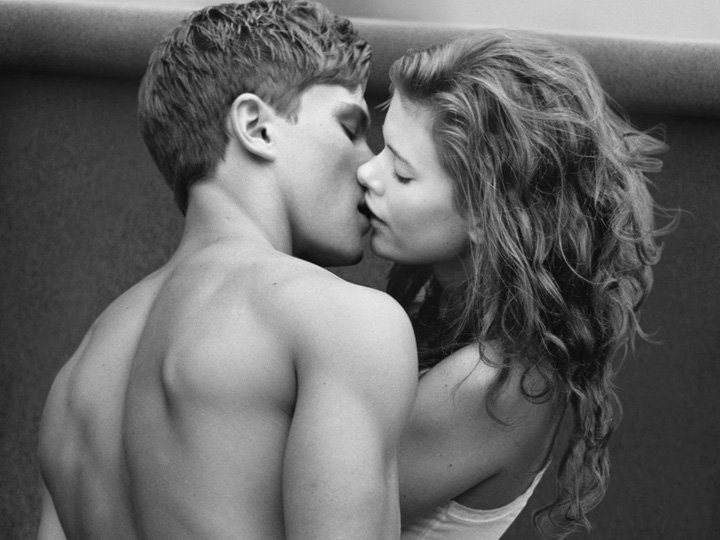 Bruce Weber
Bruce Weber was born March 29, 1946 in Greensburg, Pennsylvania. He did study photography at Princeton. So he was not a dilletante by any stretch of the imagination. He is actually less known for his editorials and more for his Ad Campaigns. Probably his best known is for for Abercrombie & Fitch. But he was equally impressive on his work for Calvin Klein, Ralph Lauren, Pirelli, Revlon, and Gianni Versace. But some of his celebrity portraiture and fashion work for Vogue, GQ, Vanity Fair, Elle, and others were equally impressive.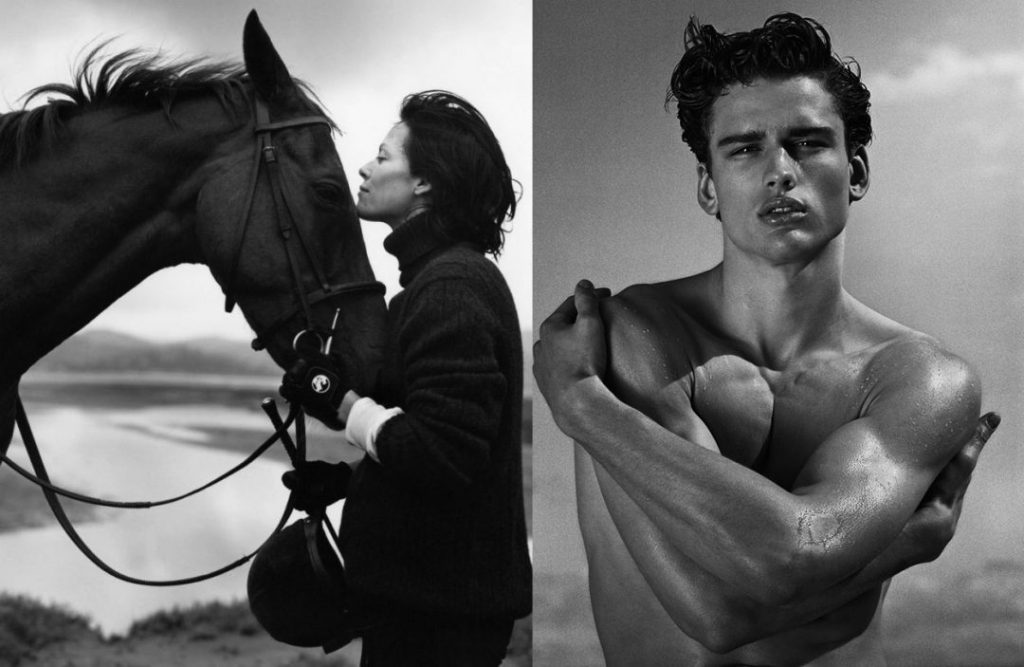 Life and work
His first shoots were in the 1970s in GQ magazine, and he is responsible for many of their cover photos. Which is actually amazing,…B+W photos were not the norm for covers. Nan Bush, another photographer, who ended up being his companion and agent, got him the important and lucrative 1978 Bloomingdales mail catalog. He came into his own in the late 1980s and early 1990s, getting more and more advertising work with some high end clients, including Calvin Klein and Ralph Lauren. He then kind of lucked into a new actor named Richard Gere. Another biggie for him was model Marcus Schenkenberg, with images that put him into the national spotlight. His photographs for Calvin Klein also had the impetus of propelling his career with some iconic images.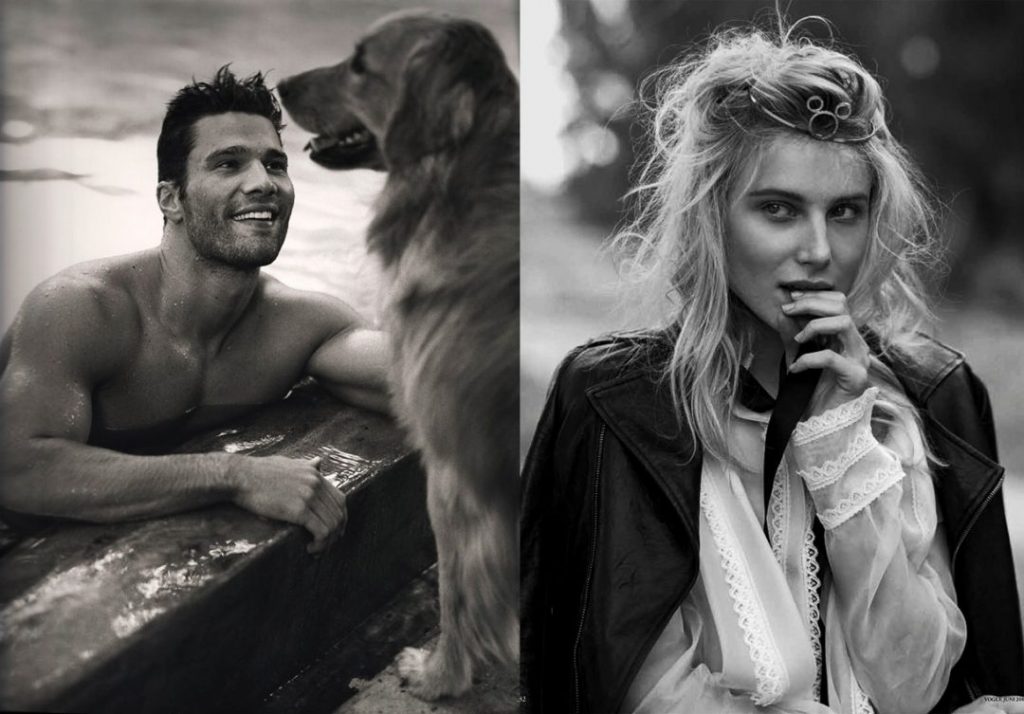 Many considered his work too controversial, although it was very rare he showed blatant nudity. But he remained undeterred and committed to his style. Although some mags, like Andy Warhols Interview, were very supportive, especially shooting "famous" people. His first exhibition in 1974, well before he was well known, was at the New York Razor Gallery, and marked the beginning of his professional photography career.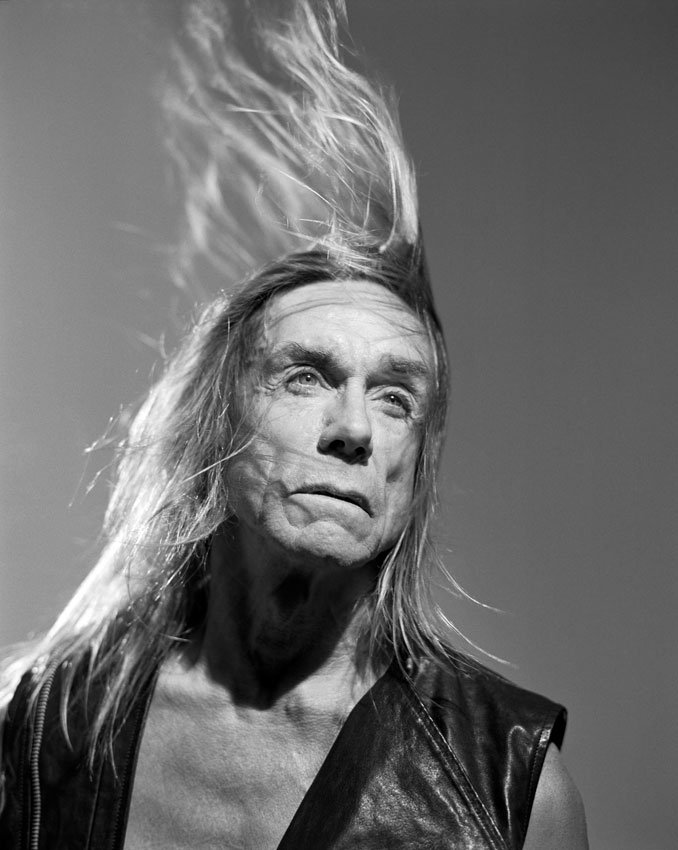 One thing that Bruce Weber is basically considered,…a true 'American' photographer. While he has done some color work, black and white is really either his preference or forte. The tones on his black and white work are phenomenal. Although some, (including himself), don't consider him a purely fashion photographer, he had left an indelible mark on the world of fashion. His influences are as diametrically opposed as Diane Arbus and Richard Avedon. I would venture to guess he is just in love with shades of gray.
Controversy
It was Weber who showed Brooke Shields in one of her first ads wearing men's clothes for Soho Weekly News.  And then came all the controversial GQ hunky men editorials. But Weber is also known for his exquisite portraiture of many celebrities. (and non-celebrities) It is well known he prefers black and white film and natural light. And prefers seeing his models in natural activities or intimate settings. Some even say his mostly outdoor work could be considered architectural or landscape in nature. Either way, Bruce Weber is a permanent part of the all American photographic legacy.
All-American
Besides music videos, (Chris Isaak's Blue Spanish Sky), he seems to have a fascination for documentaries, with 'Chop Suey' probably being his most well known. Even in video/film, his obvious stylings come through.
Weber is now married to Nan Bush, his longtime companion. He has lived in Miami, New York and he may still have his Montana homestead. And lots of dogs. If you love black and white and natural light shooting, his books are beautiful and inspirational. Find Hasselblad 500