Alfred Cheney Johnston
was born in 1885 in New York. As he was born into a very affluent family of bankers, his turn to photography was a bit curious to everyone. He began by painting and illustration at the National Academy of Design in New York. However, his endeavors into making a living as a portrait painter were unsuccessful. Hence, although he had a bit of camera experience using a camera to record his painting subjects, he jumped into photography as his new creative medium.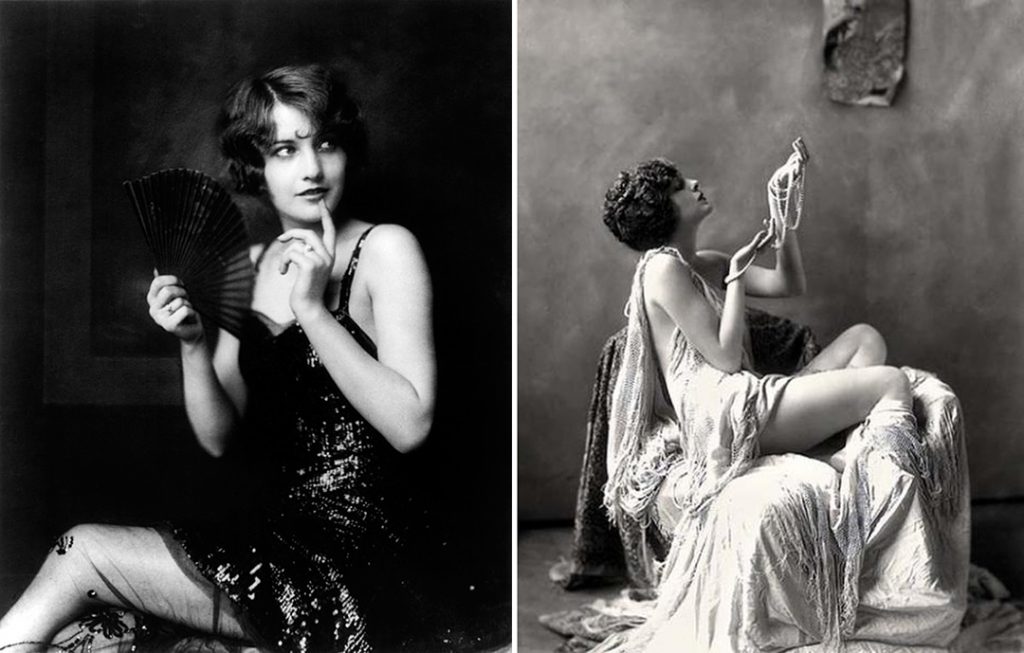 Barbara Stanwyck and Billy Dove by © Alfred Cheney Johnston
The Ziegfeld Follies
He had gotten married, and although it was a struggle, he managed to keep afloat. Then in 1917 he met showman and producer Florenz Ziegfeld, and secured a contract to do all the images for the 'Ziegfeld Follies' for the next fifteen years. But it was this affiliation that elevated him to being able to start photographing everything from aspiring actresses and society matrons to a wide range of upscale retail commercial products for magazine ads.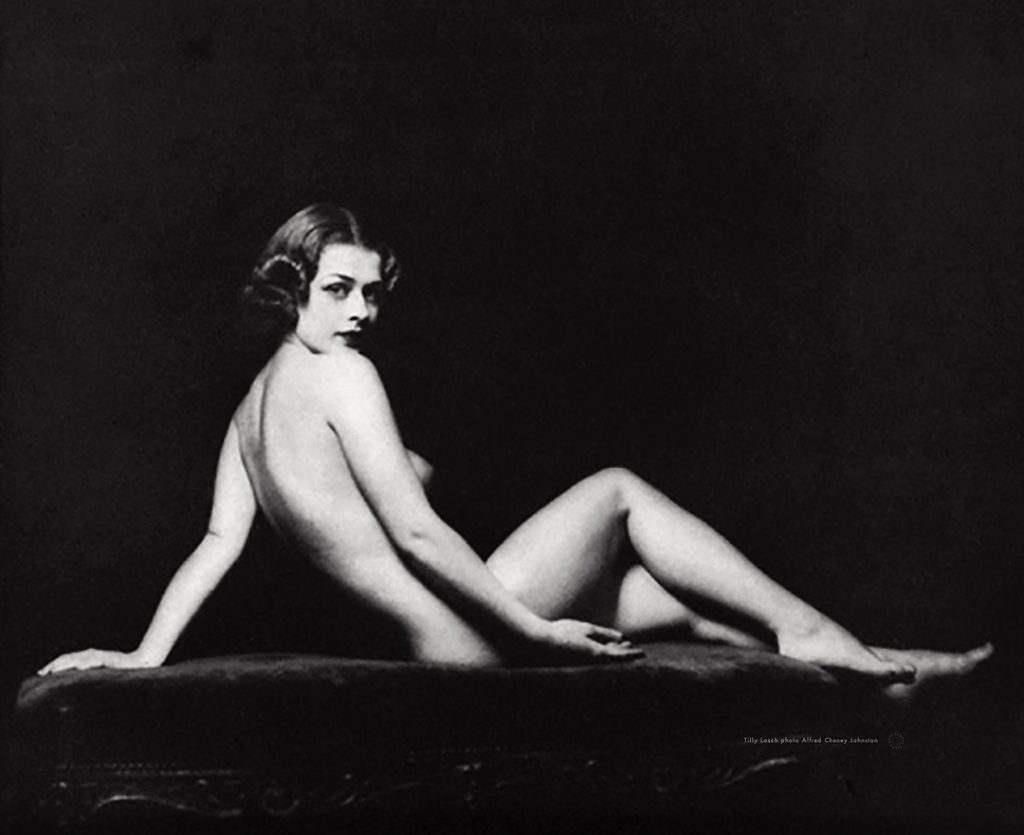 © Alfred Cheney Johnston
During his career he ended up photographing several hundred actresses and showgirls, a few of who eventually became famous in the movies. Although he was quite well known for his nudes, he had stated,… "I've never been interested in making lewd photographs. On the other hand, I've always believed that if a woman had a beautiful body, it should be shown. That's why I've always used the simplest of drapes. Effectively, tastefully, of course; but never as an excuse for lewdness nor for covering up a beautiful figure."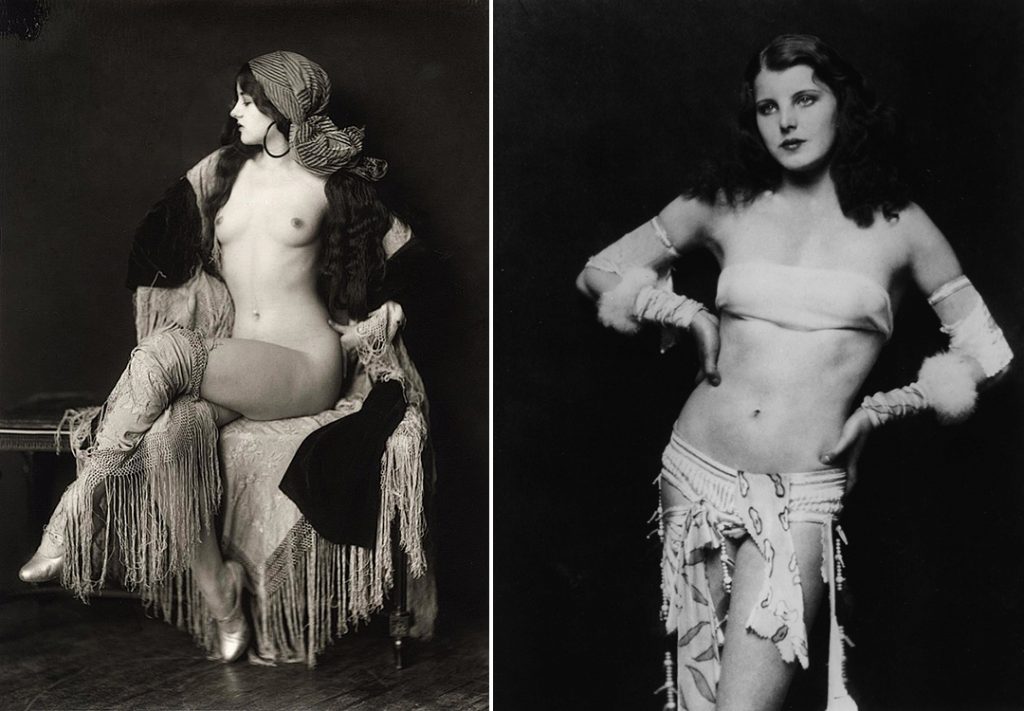 © Alfred Cheney Johnston
Graflex Speed Graphic
His choice of equipment might seem odd by the standards of today, even using the fairly common Graflex Speed Graphic 3 1/4 X 4 1/4
employed by Dorothea Lange, Edward Steichen  and others during that period. But he also extensively used a Century 11×14 camera and glass plates, plus eventually the 6x6cm Zeiss Ikon
, and 120 roll film. However, he stubbornly continued to use his massive 11×14-inch view camera well into the late 1940's and early 1950's. And he continued to use it with a 2 inch Steinheil lens. While it would be a rare find, similar types of lenses are now available from Lomography in their Daguerreotype Achromat series. Although, honestly, I've seen absolutely phenomenal clone images out of a Canon 5D
using those Lomography Achromat lenses.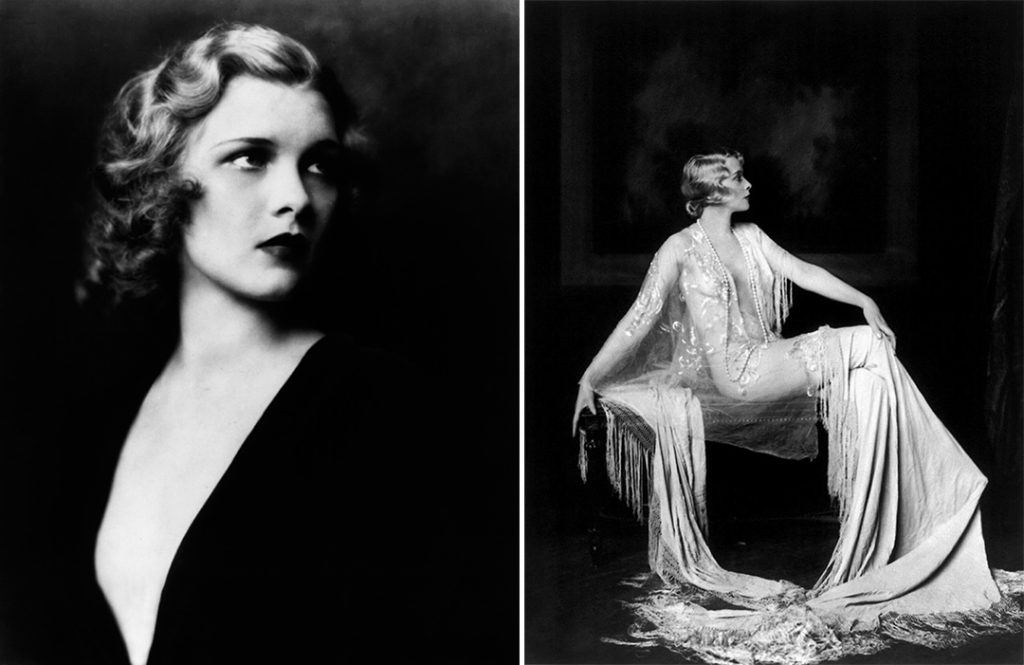 © Alfred Cheney Johnston
A huge treasure trove of extremely artistic full-nude and semi-nude full-figure studio photos with all the glass-plate negatives were found stored at a farm near Oxford, Connecticut, where he had lived since the 1940's. Most were showgirls from the Ziegfeld Follies, plus a great storehouse of both aspiring and known actors and actresses.
Silent Movie Icon Clara Bow by © Alfred Cheney Johnston
Rare "Airbrushed" Book
That said, only one book is known to have been published during his lifetime. It was published in 1937, and devoted to his nudes and glamour photography. It was called "Enchanting Beauty", and contained 94 black-and-white photos. All the shots in that book are "airbrushed" in the pubic area, to keep them legal with respect to the publishing standards of the day.
© Alfred Cheney Johnston
In 1960, Alfred Cheney Johnston donated a set of 245 large prints of his work to the Library of Congress in Washington, D.C. They included images of Fanny Brice, Billie Burke, Ruby Keeler, the Dolly Sisters, Ina Claire, Helen Morgan, Marilyn Miller, Grace Moore, Ann Pennington, Belle Baker and Ruth Etting, plus some well-known actors and actresses of the 1920s/1930s including Mary Pickford, Gloria Swanson, Tyrone Power, Barbara Stanwyck, John Barrymore, Pearl White, Barbara LaMarr, Orson Welles, Clara Bow, Ethel Barrymore, Claudette Colbert, Corinne Griffith, Clara Kimball Young, Theda Bara, Mabel Normand, Helen Hayes, Norma Shearer, Anita Stewart, Lillian Gish, Dorothy Gish, Marie Prevost, Tallulah Bankhead, Mary Miles Minter and Hope Hampton. Among others,…known and unknown.
© Alfred Cheney Johnston
Ziegfeld Follies – Now Collectible
The two books I like, and printed after his death, are "Women of Talent and Beauty" and "Jazz Age Beauties".  Alfred Cheney Johnston died in a car crash near his home in Connecticut in 1971. Years later, a considerable number of original Johnston printed and autographed photographic prints and many original negatives were purchased at several auctions by at least four different American collectors. Nowadays, both original 11×14-inch prints and more recent reprints from Johnston's original negatives have commanded significant prices in both on-line auctions and at photo galleries.