Albert Watson
was born in 1942 in Scotland. Most thought of him as that guy who was doing large format fashion when most were using 35mm and medium format. Albert Watson Large Format photography. I know that didn't hang on his studio door, but really he was even sometimes hand holding his 4×5 Horseman.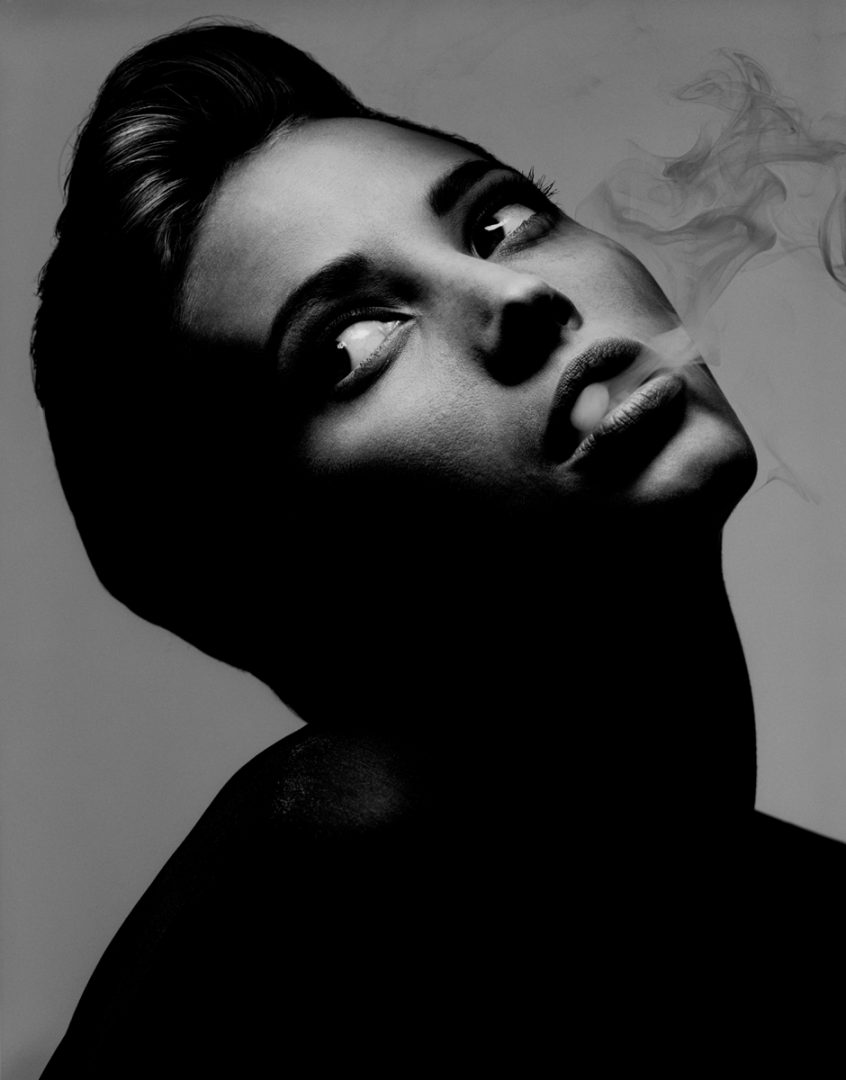 The Smartest Guy in NY Real Estate?
Since I lived in the neighborhood,  (decades later}, and my studio was just a couple of blocks away, I thought of him as the smartest, or luckiest, man in the world. He bought the building on Washington that housed his home and studio at a time  when prices were depressed and the nearby Meatpacking District was exactly that, and inundated with transexual prostitutes. Today? The building is worth millions, and they built Industria next door, (one of the worlds premier rental studios), and the "Meatpacking District" is all poo-poo. (they even closed "Mother's" and "Hogs and Heifers",… my party place and my watering hole)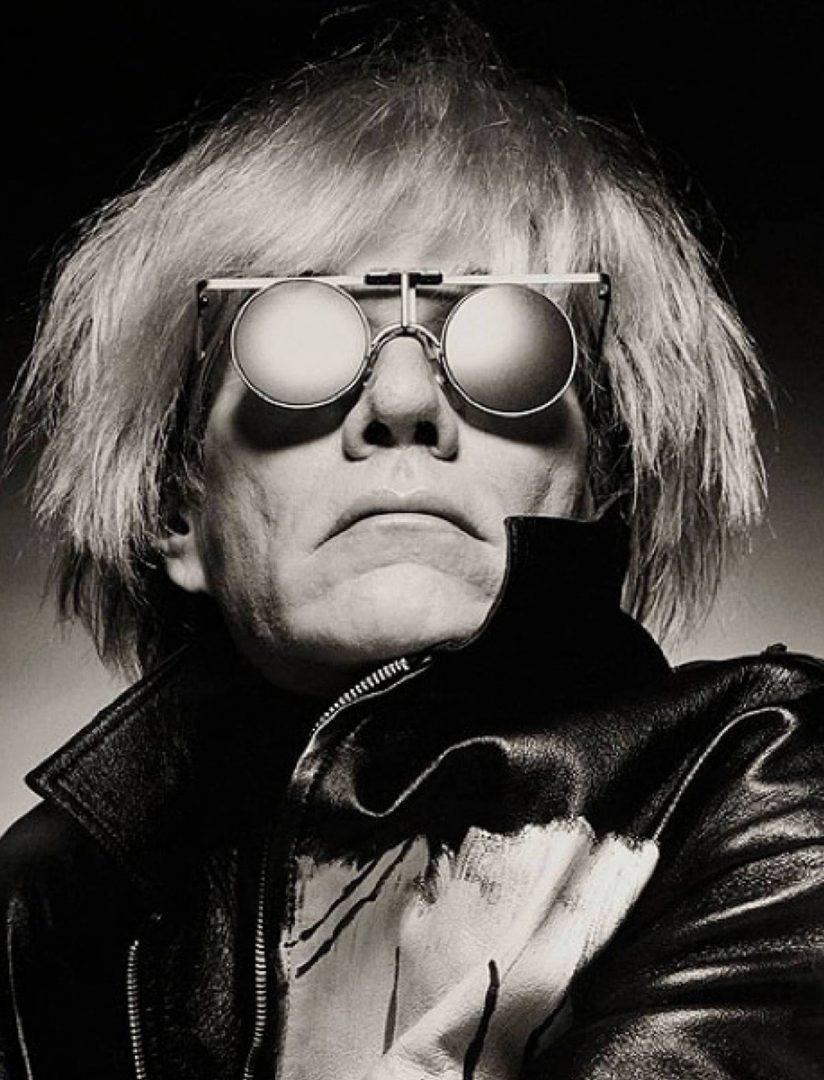 He has shot over 100's  of Vogue covers, and I think more covers for Rolling Stone  than Annie Leibovitz. PDN named him one of the most influential photographers of all time! He studied at an art college in London, studying graphic arts and film. Part of his studies included photography.
Albert Watson Comes to America
His wife got a job in Los Angeles, so he followed her to America in 1970. Although his photography was mostly a hobby at that point, his very distinctive, graphic style was noticed by the fashion magazines. He started commuting between LA and NY. By 1973, he got his first celebrity shoot,…Alfred Hitchcock with a goose for the Christmas issue of Harper's Bazaar's. It became one of his iconic images.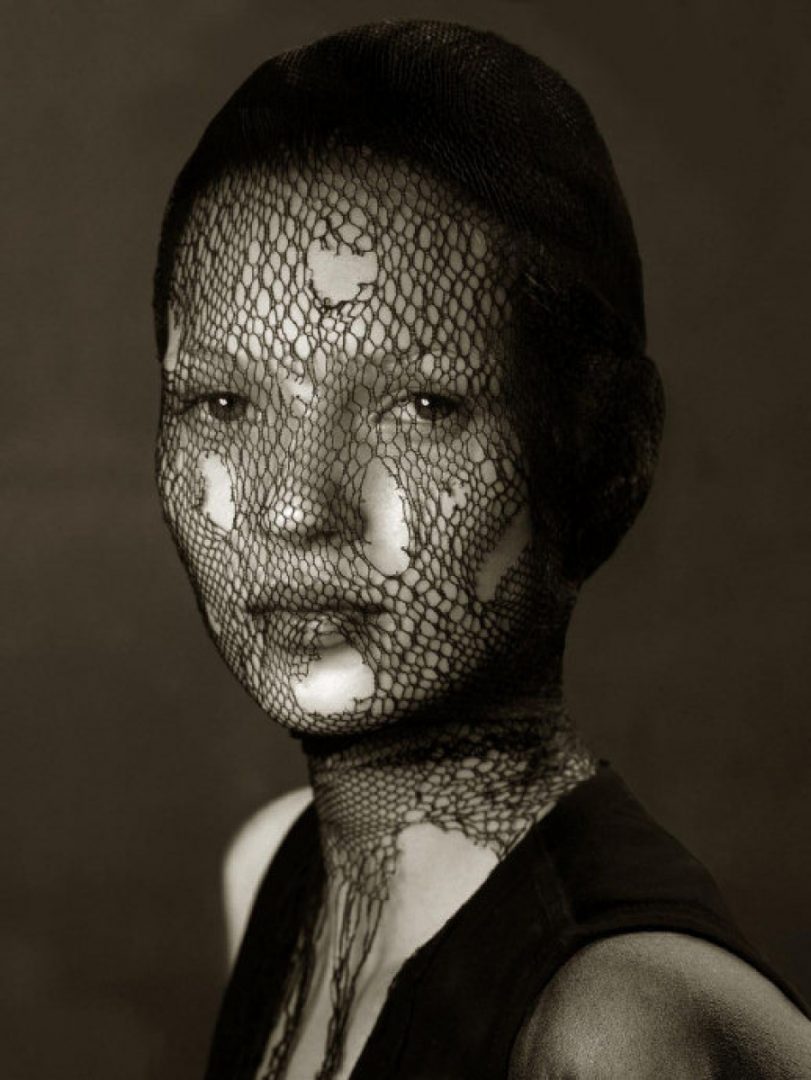 In 1975, he received his first commission for Vogue, and subsequently moved to New York. While he did a lot of editorials, he was in great demand in advertising. Everything from Levis and Revlon to 100's of TV commercials. All while a  large-format Watson print of a Kate Moss photograph taken in 1993 sold at Christie's in London for $108,000.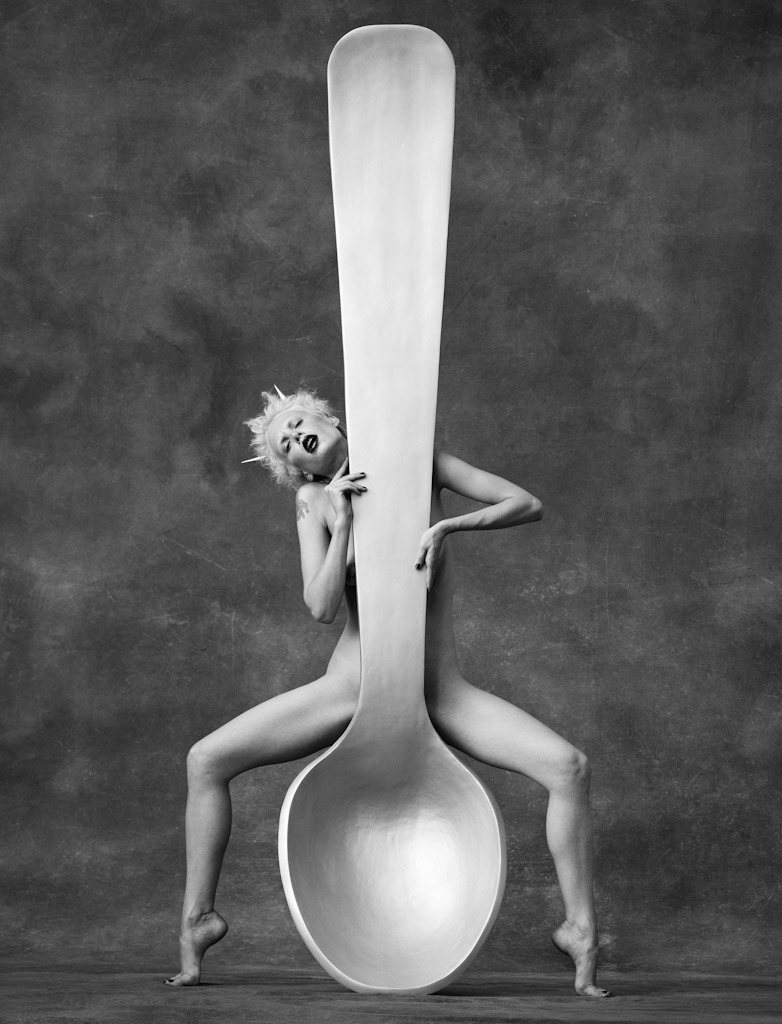 Albert Watson Large Format Photography
While he did on occasion use a Nikon early in his career, or Hasselblad during his career, the 4×5 Horseman usually trumped those in actual work. However, I don't know why Horseman, as most of the "big" large format shooters at the time used Sinar,…or maybe Deardoff or Linhof. While the Horseman is a great camera, I don't think it's considered the Mercedes of cameras. I'm sure he could afford any camera he wanted.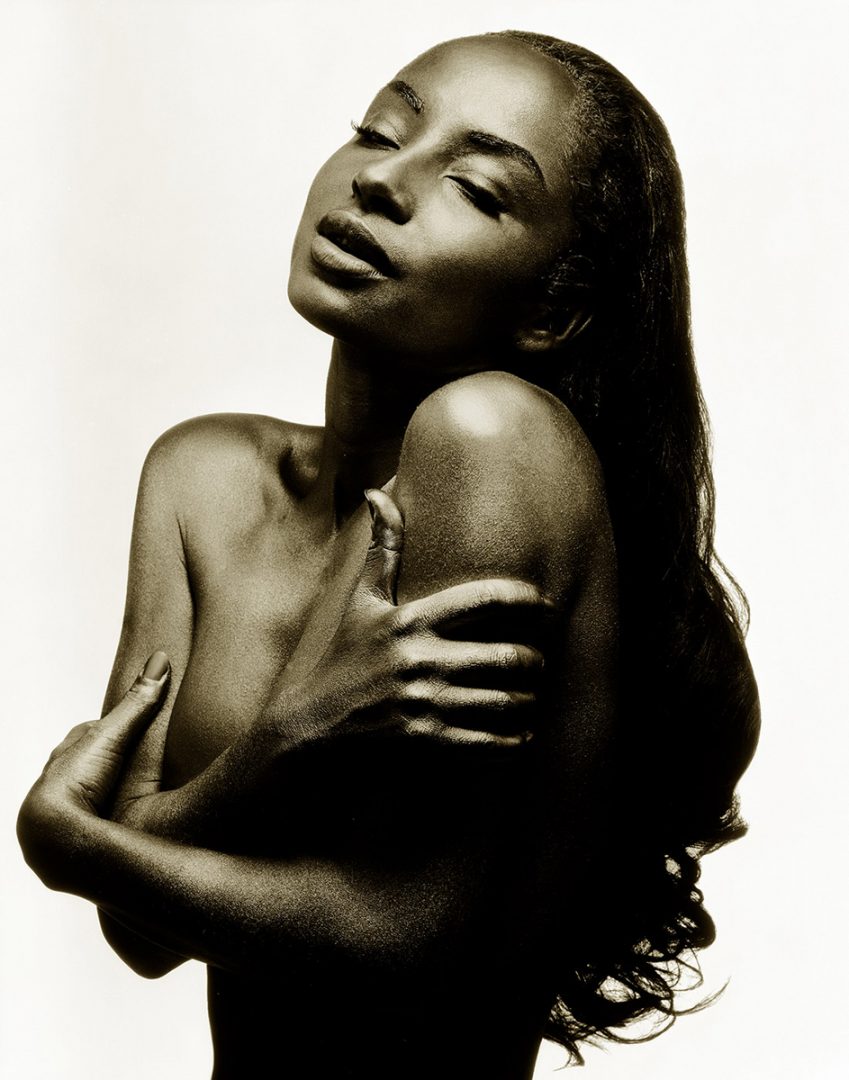 The Books
And as of late, he has done a lot of solo retrospectives in high end galleries and museums worldwide. His books are a look into this Masters' great iconic works, from Steve Jobs to Sade. BTW,  Steve Jobs was still being done on 4×5 film in 2006.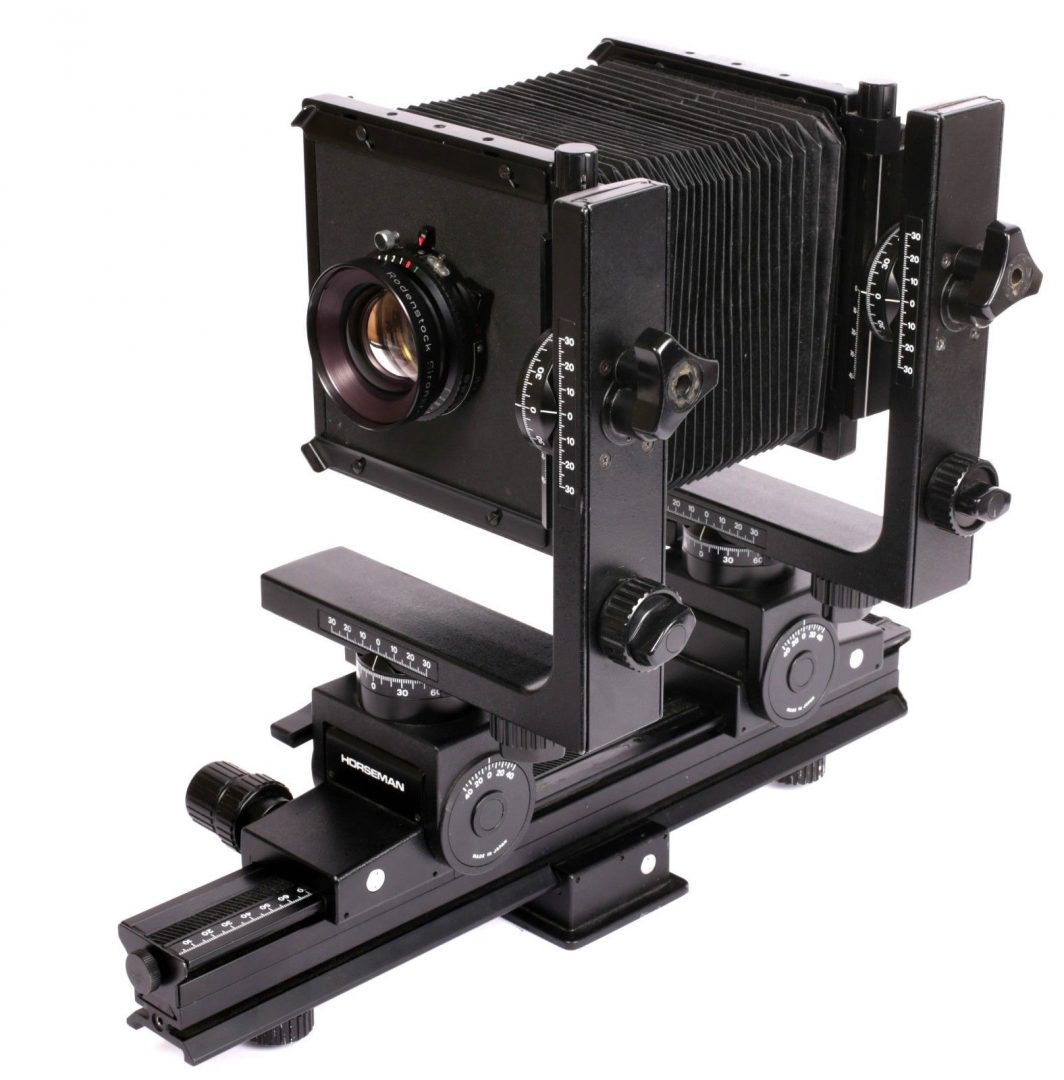 Of course, he shoots digital nowadays. Usually a Phase One 645DF
or similar. A great career and a great artist. Albert Watson was inducted into the Scottish Fashion Awards Hall of Fame  in 2006. Find Horseman 4×5