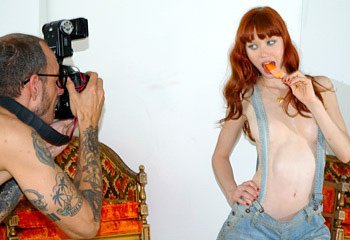 The AmazonBasics Flash
is one of those flashes that works as well on analog cameras as digital. What's weird is that Amazon pretty much promotes it as a digital flash. I guess they know where the big bucks are, so no mystery there. But despite it being a Manual flash, plus the S1 and S2 slave modes, at $27.99, even I think it's the bomb. Leave it to Amazon to clone a $70 Yongnuo manual flash for all us cheap skates out here. Of course, if you need TTL, you're best sticking to you Nikon, Canon or other dedicated brand flashes. But if your camera is a non-TTL model anyway, this is one of the cheapest tickets in town. But it amazes me that this is almost a secret in the analog community. And if you get a cheapo Cactus or similar radio trigger, you can set it up off camera like a strobe. Or with a PC sync cord.
S1 and S2 Modes
The AmazonBasics Flash S1 and S2 modes are really optical slave modes. I personally find those modes unreliable, (on all brands), but they can be used in a pinch. An S1 flash fires at the same time as the master flash, and S2 takes into account a pre-flash. Something us analog shooters rarely have to worry about. Unless you're shooting a more modern i-TTL flash for like a Nikon F6 or whatever is the Canon, (e-TTL), or other brand equivalent.
The specs are modest, but more than most people would need. Certainly a lot more than your Contax T2 or Yashica T4 flash. The Guide Number is 33 meters, (about 100 ft.), and that's at 100 ISO. I assume with a 50mm lens on 35mm camera, but I can't find those specs anywhere. The amazing thing is it does have a PC sync connection! Bravo, Amazon. I've seen a few reviews call the S2 mode a wireless sensor. It is not. It's optical. It just disregards pre-flash. Again, that mostly pertains to digital cameras. Let me make this simple. If your camera only has one, (or none), connections in the hotshoe,…don't worry about it.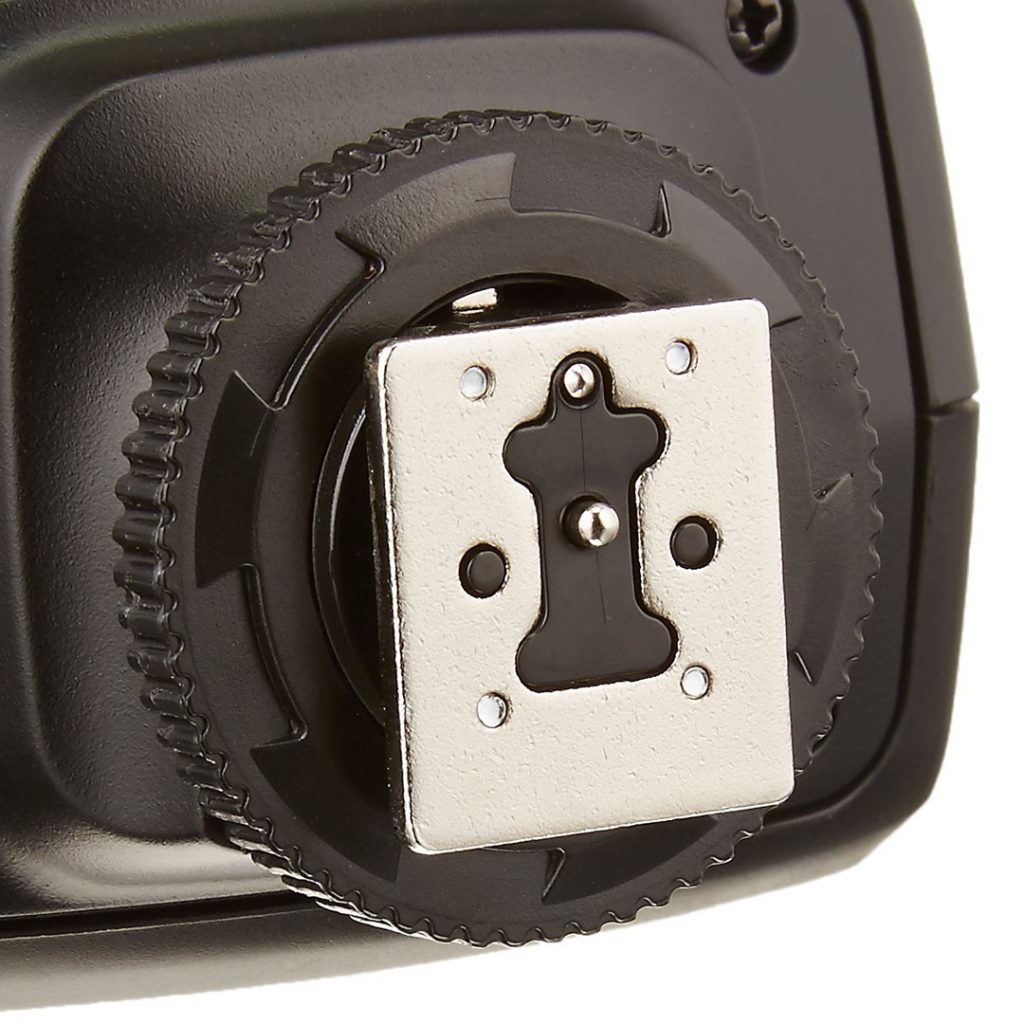 Down to 1/128!
Manual is adjustable; 1/128, 1/64, 1/32, 1/16, 1/8, 1/4, 1/2, and 1/1. You just have to press the + or – buttons to adjust. The flash can be tilted from 0 to 90 degrees and can rotate up to 270 degrees, so bouncing is no problem. A power indicator light on the back of the flash is red when the flash is fully charged and ready to fire, and green while it's still charging up. It uses 4 AA batteries, which is pretty standard for a flash of this size. Trust me,….Terry Richardson used a similar flash, (probably Vivitar), on a Nikon film camera before he went digital. If you need AF assist, you got it. At only 311g weight, it's quite light. While build quality is no Nikon or Canon, treat it well and it should be no problem. As you can see, it has a metal foot. A great plus.
AmazonBasics Flash – Re-branded Godox?
This seems to be a 'Love/Hate' product among reviewers. If you're comfortable with manual flash, or your camera only uses manual flash, or you're using this as an "adjunct" off camera light source,…this is a great flash, pretty well built, and will do the job. If you need TTL or a Thyristor flash,…this flash is not for you. Looking at the design comparison and specs, the AmazonBasics Flash appears to be a re-branded Godox TT560 flash which costs $65. Just sayin'. A Nikon 910, and the Canon version, are about $450. Are they better flashes? Hell, yeah! But at $28 vs. $450? Well, that's a question only you can answer. As a substitute for a tiny Alien Bees setup, I doubt you could go wrong. And Amazon has a pretty liberal return policy. Find AmazonBasics Electronic Flash