OK. The Plaubel Makina is awesome, and produces what many photographers refer to as the "perfect aspect ratio". And where did I get the idea Helmut Newton ever used this camera? Well, there are a number of images with him using it, plus it is quite prevalent in his film, "Frames from the Edge". Why not a Mamiya 7? I don't know. This camera is a fixed lens camera, and very sharp. But it probably has more to do with German pride. While the camera is German, it was designed by the combo team of Yasuo Uchida, (from Konica), and Udo M. Geissler, a German professor from Munich. And, of course, it uses a Japanese Nikkor lens.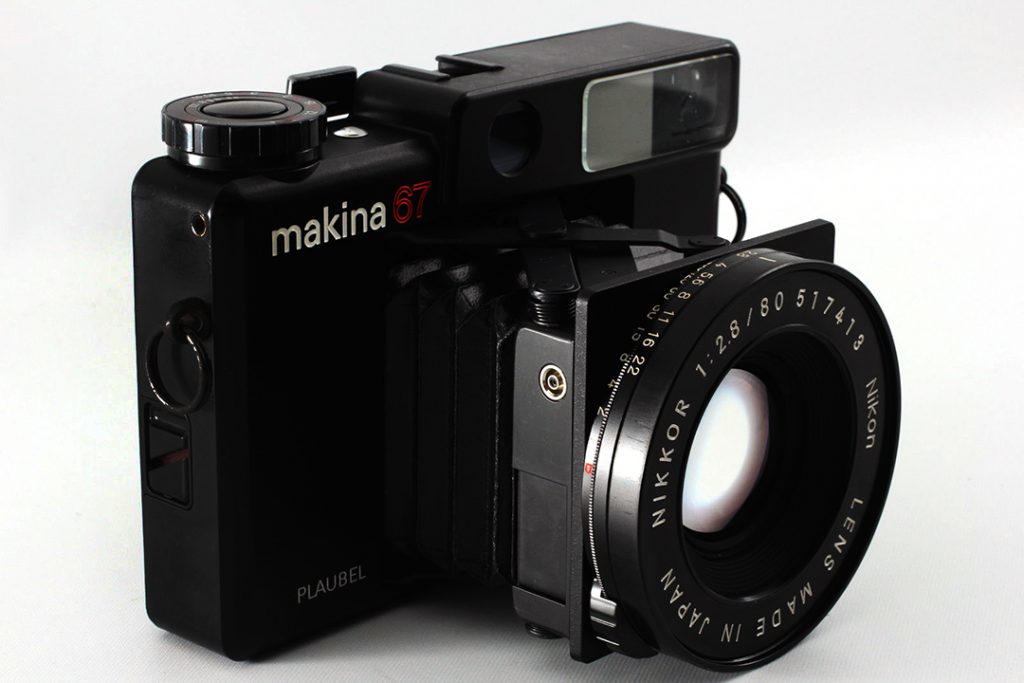 The Plaubel Makina 67 -Really German?
However, looking beyond who designed what, (an Italian car designer was responsible for the Nikon F3
,…and Nikon's red stripe!), this camera was designed to be the Ferrari of 6×7 cameras. Performance, a coupled rangefinder, built-in manual meter, a flash sync of 1/500, a 5-blade diaphragm, and light enough to carry around all day. While not really fitting in a normal pocket, some hiking pants would accomodate it. That said, comparing it to the Mamiya 7
is really apples and oranges. You can change lenses on the Mamiya 7. You must be happy with one lens on the Plaubel.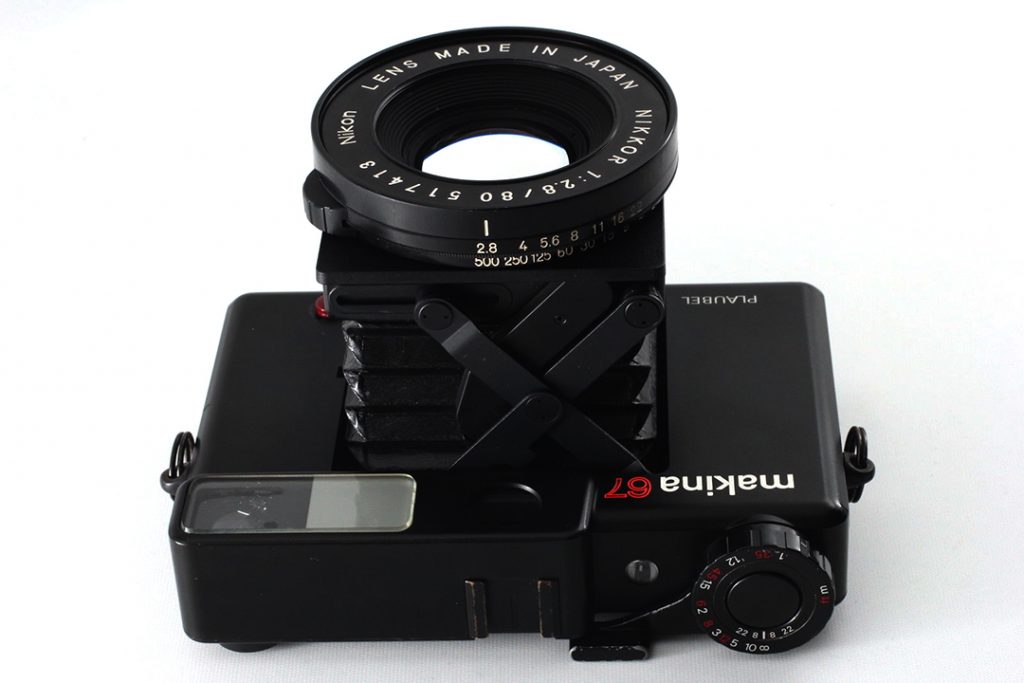 The images are about as good as it gets on the Plaubel Makina 67. The Nikkor 80mm f2.8 is about as sharp as it gets. Even shot wide open at f2.8 it will still create super sharp images. Focusing is a little weird until you get use to it. And then you think, "Why don't all manual focus cameras focus this way?" The focusing knob is a dial near the shutter button, and is very smooth.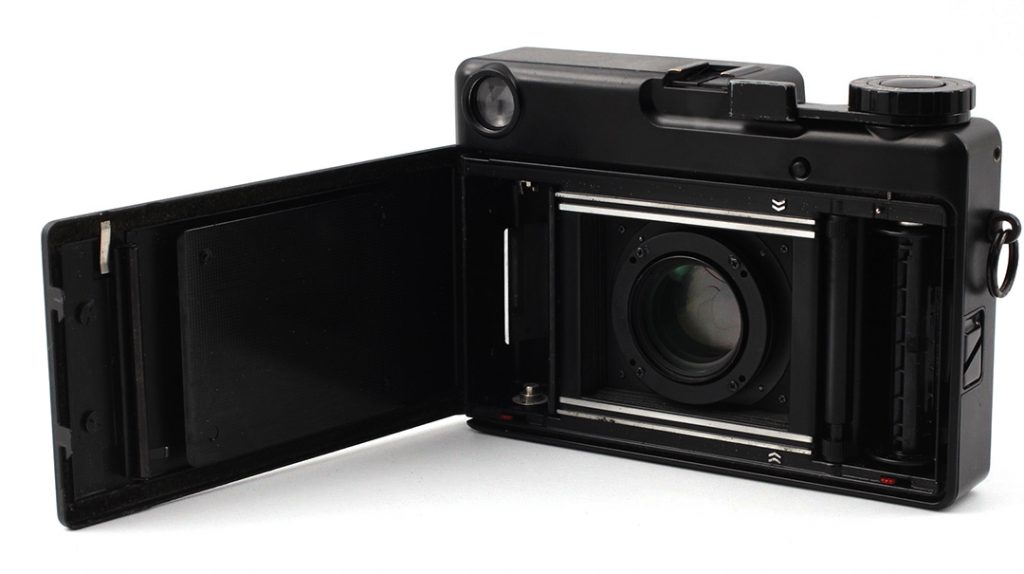 The Rare 'W'
There is also a Plaubel Makina W67
version. (55mm, f/4.5) They are rare, and very expensive. However, the images are spectacular. While the original Plaubel Makina was released in 1979, the 'W' was released first in 1981. And although people like to call this a 'German' camera, in fact it was manufactured in Japan by Konica. The first big update of the original camera was in 1984. Design changes not liked by everyone. Viewfinder shape, and changed the red front face button to a black one. Plus "ribbing" the body and rubberizing the focus dial.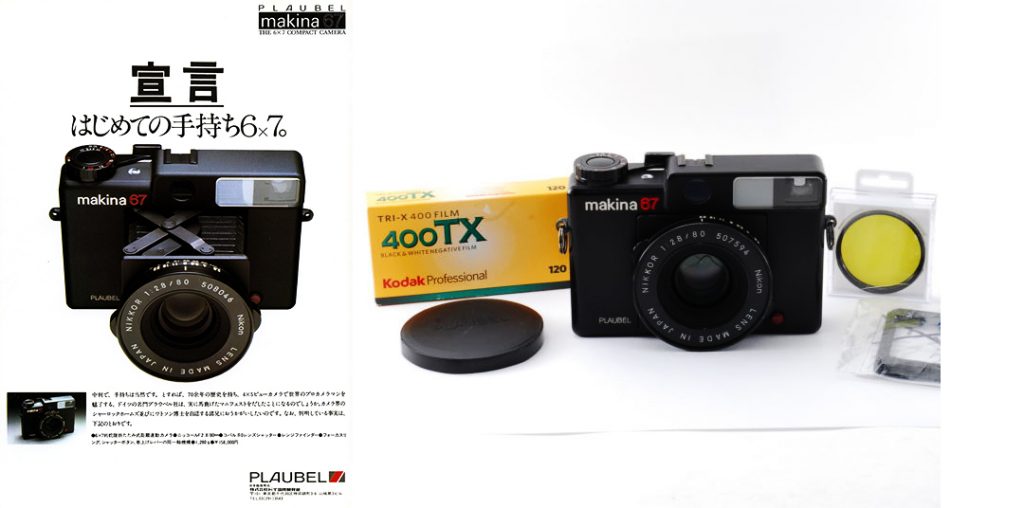 But the main thing you can say about this camera is it will live up to the legend image wise. Price wise? Eh. Amazingly, these puppies are still expensive. Some say excessively so for a fixed lens camera. Then the naysayers use one and the tune they're singing changes dramatically. Quiet, 6×7 negative, fast manual focusing,….yeah, I could see a street photographer making the jump. As long as you're comfortable with a one lens camera.
Plaubel Makina 67 Technical Specs
Lens
Nikkor 80mm f2.8, 6 Elements in 4 Groups, 58mm filter thread
Aperture
f2.8 to f22, 5-Blade Diaphragm
Focus
Coupled Rangefinder Type
Shutter
1 to 1/500 Sec, Bulb, Copal shutter
Size
162 × 120 × 56mm
Weight
3 lbs. 2 oz
Battery

Two S76 or A76 or EPX76 button cells

(meter)
Flash
X Flash Sync at All Speeds
Film
120 film, Film Advance Lever
(Visited 187 times, 1 visits today)