Olympus Style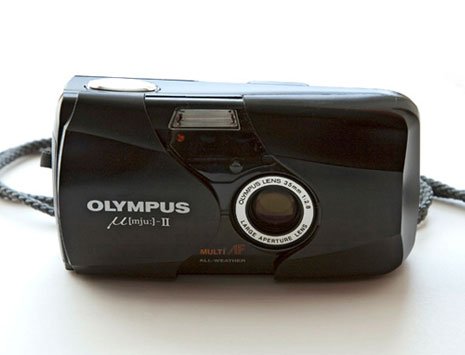 The Olympus MJU II Epic Stylus, also known as the μ mju in other parts of the world, is a 35mm compact camera. Introduced in 1997, the Olympus MJU II Epic Stylus followed a long line of fixed focal length, budget priced, consumer level, point and shoot cameras from Olympus that have tended to appeal to enthusiasts and professionals who want a camera small enough to fit in a pocket.
It is much cheaper than most point and shoot cameras that are popular with enthusiasts. It's arguably as sharp as Terry Richardson's infamous Yashica T4, although not as contrasty.
The Epic has a fixed 35mm f/2.8 lens, and can focus down to 35 centimetres (14 in). It has a spot meter, and optional red eye reduction. The design is very tough and the camera can be carried in a pocket or handbag without fear of damage. The camera is also very lightweight 145 grams (5.1 oz) and splash proof.
The Olympus MJU II Epic Stylus – Pure Gold
The fixed lens on this camera is a very fast 2.8, which is unusual in P&S cameras at that time. Do NOT entertain the zoom versions. Much slower lenses, and sharpness suffers drastically. (they really are different cameras)
The active three spot automatic exposure system on this camera is quite sophisticated for a p&s. It's comfortable in many situations that could fool other similar cameras. It focuses across the scene, taking in objects at varying distances. You can fire the flash at anytime, no matter the ambient.
There is a small shutter delay. The lens can be pre-focused, but it still doesn't move into position until the shutter button is fully depressed. But point and shoots of that era were kind of known for that.
Awesome Flash – Better Than Yashica T4?
One thing the flash has over a Yashica T4,…the flash charges immediately when the cover is opened. So, it is always ready for "the shot". Because of the sharpness and speed of the lens, this camera has received a well deserved reputation as a must have.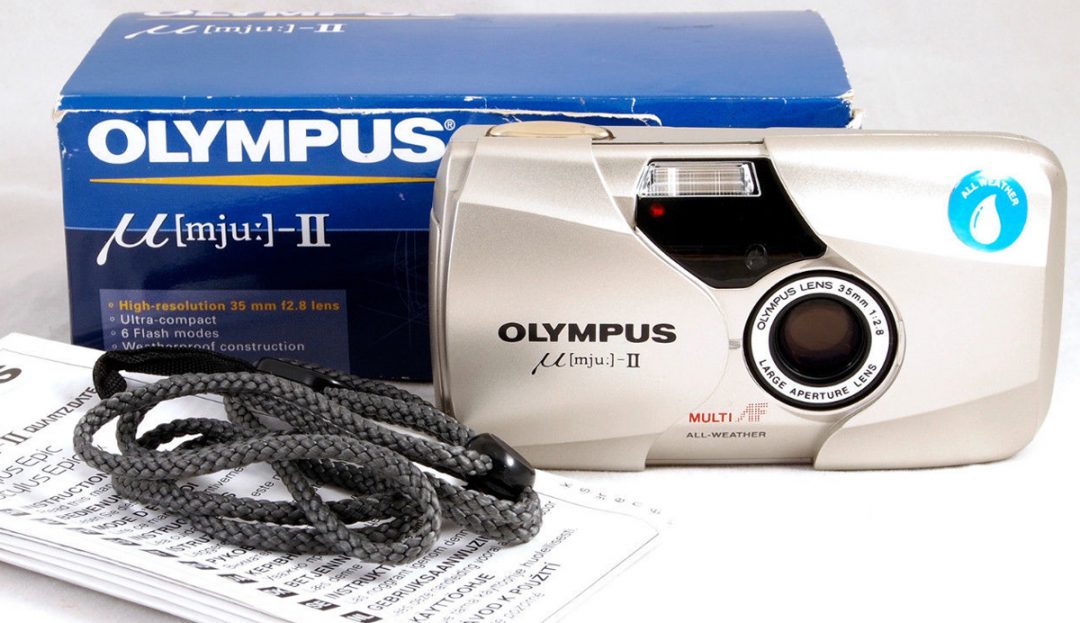 It does have DX coding, and the overall image quality is awesome. A great carry around capable of superb images. (see Helmut Newton with his Olympus!) Find Olympus MJU II
(Visited 271 times, 1 visits today)